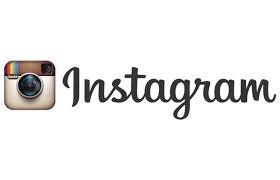 I think we can all agree that Instagram has completely blown up since it's launch in 2010 – last year they had 800 million active users! Posts can include from delicious recipes to all the hot celebrity gossip, but you can also get lots of home decor inspiration. There are so many accounts out there but these are the ones that I like the most.
It is no secret that I watch the Kardashians – my favorite being Kourtney. She is also really into interior decorating and she mentioned a few accounts she likes to follow on her app.
Here are some of her Instagram favorites:
@archdigest – this is Architectural Digest's official account. They have every kind of design style for any type of home!
@adesignersmind – photos from all over the world – inside and outside designs.
@1stdibs – they are a New York based marketplace filled with furniture (new or custom!), fashion, art, and jewelry.
These are other accounts I found from an article in The Spruce:
https://www.thespruce.com/instagram-accounts-for-interior-inspiration-4140294
My favorites that I personally follow are below:
@em_henderson – she is a stylist, New York Times Bestselling author of STYLED, TV personality, and founder of a daily style blog. She really knows how to make a home look light and bright!
@sun.soul.style – this is Christina Higham's account, an interior designer in San Francisco. She has done a few designs in San Diego though! I think her design esthetic is very simple but timeless.
@biggerthanthethreeofus – this is a cute story. This woman and her family of three started this blog when they were renovating their 3800+ sq ft home. They share DIY projects, design, home improvement, real-life progress, etc!
@homeyohmy – if you're a fan of black and white, FOLLOW THIS ACCOUNT!
@jonathanadler – The oh so wonderful Jonathan Adler – his feed is "an exciting wonderland of bold and compelling patterns."
Follow us on Instagram to stay updated on all things real estate! (mostly Kayla) Our handle – @thesandiegorealestate.