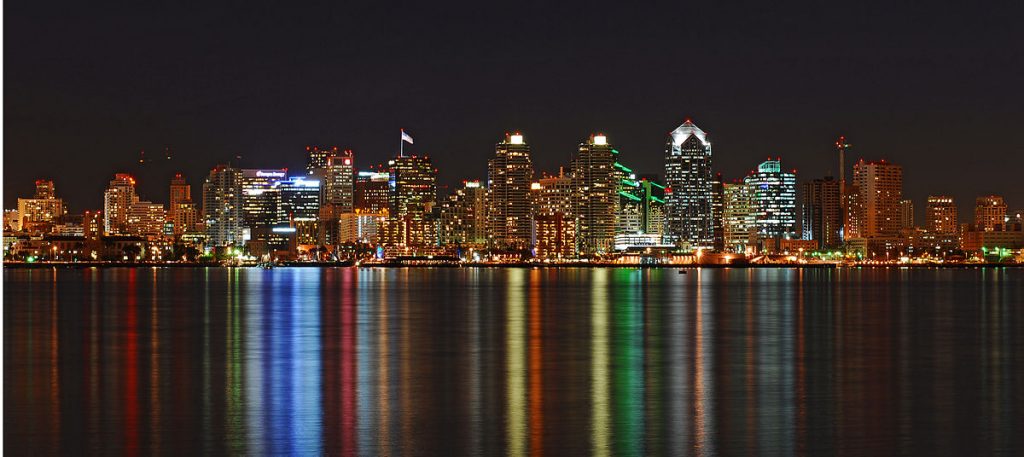 24 Hours in San Diego
San Diego is absolutely massive! There are so many activities one can do whether that is hiking Torrey Pines and spending a day at the beach in Del Mar or walking the boardwalk in Pacific Beach and bar hopping!
I found an article by Culture Trip that was to help people explore San Diego in 24 hours. This would be great even for the North County folk that have never gone down south to explore what the city of San Diego has to offer!
Check it out – https://theculturetrip.com/north-america/usa/california/articles/how-to-spend-24-hours-in-san-diego/
Kayla's Highlights
1. Waterfront Park in Downtown
I discovered this park a few years ago when I lived in Pacific Beach. It can be great for a quick walk OR there are plenty of festivals that occur throughout the year. Here are some events coming up in 2018!
CRSSD Fest (music):  http://www.crssdfest.com – they do a 2nd one in the Fall.
Festival of Yoga: https://festivalofyogasandiego.org
Mac N' Cheese Festival: http://www.sandiegomacncheese.com
2. Shopping in North Park
North Park is such a trendy/upcoming neighborhood. The houses are not only cute but they're getting more expensive because it's the hot place to be! Along 30th Street and University, you will see dozens of cool bars and awesome shops – not just for clothes but for gifts too! A girlfriend always does her gift shopping at Pigment.
3. Breweries
If you drive along Miramar road between the 805 and 15 freeway, you will stumble across some killer breweries. Ballast Point is insanely huge. There is the brewery/bar area on one side, and then a more restaurant setting on the other. I also love the AleSmith brews – Pale Ale .394 being my fav! I've never been to the brewery itself, but I've only heard good things!
Hope you go and visit some of these unique yet very cool places!
I love this city!