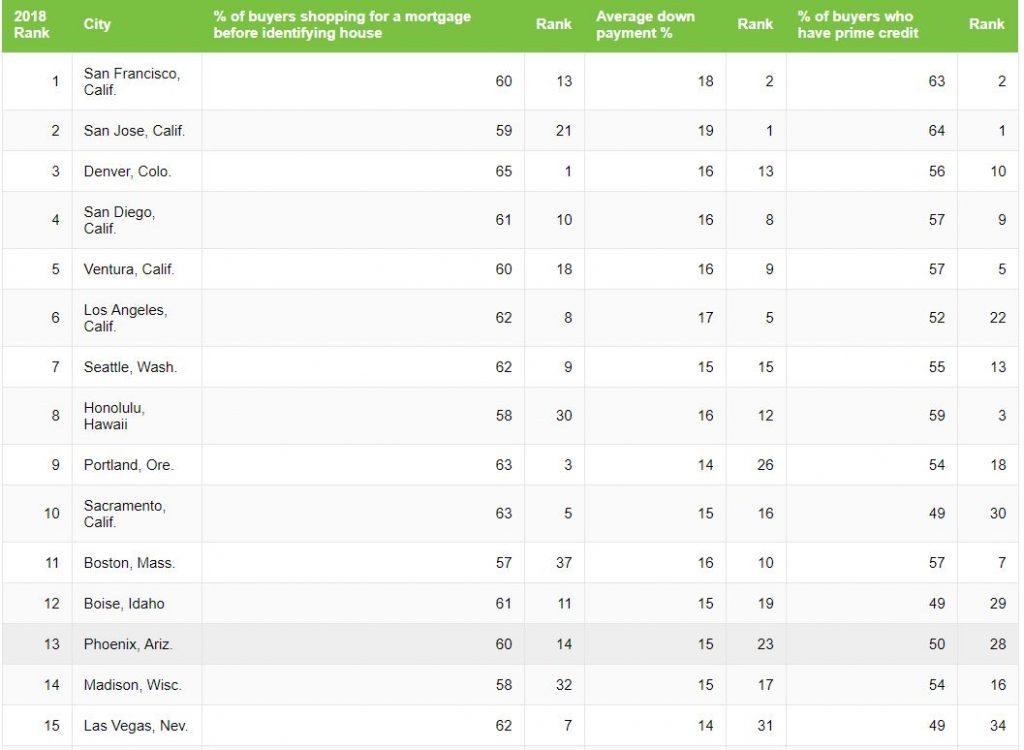 A better competitive gauge would be the number of bidding wars per city, but hard to get a count. Hat tip to Jarrell for sending this in:
In a new study, LendingTree ranked the top 100 Most Competitive Housing Markets based on the factors that truly create a competitive market for homebuyers — how many house hunters are putting more money down, have high credit scores and start loan shopping before home shopping.
We looked at 1.5 million purchase mortgage loan requests that came through the LendingTree marketplace in the 100 largest cities in 2017. Then, we ranked each city based on three criteria:
The share of buyers shopping for a mortgage before identifying the house they want. Buyers with financing in place are more appealing to sellers and can compete with cash buyers.
Average down payment percentage. Having a higher amount of money saved for a down payment can enable you borrow more money or be offered a lower interest rate, allowing you to make a stringer offer.
Percentage of buyers who have prime credit (above 680). Borrowers with higher scores have more financing options to make more competitive offers.
Link to Article