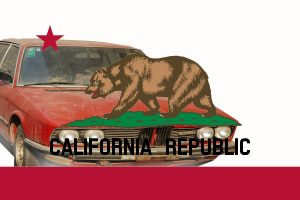 For those on the other end of the spectrum, all it can take is a bad break like a serious medical issue or unemployment to cause a disruption in housing.  Many are living out of their car:
Extreme housing prices in California — driven by a combination of speculation, favorable legal/tax positions for landlords, foreclosures after the 2008 crisis, and an unwillingness to build public housing — has created vast homeless encampments, but there's a less visible side to the crisis: working people in "good jobs" who have to live in their cars.
There's a whole subreddit devoted to these folks, a mix of maker culture (modding cars to make them more comfortable as homes), hobo chalk-marks (where can you park, and for how long?), and generalized anxiety.
It's not just single middle-class people, either — they're roaming America's streets in company with a vast nomad army of homeless seniors who drive from town to town looking for seasonal work to replace their busted pensions.
What's striking in California is that many communities already accept people living in vehicles, despite there often being rules or laws against it.
This fall, the city of San Diego expanded its Safe Parking Program, which designates lots that can be used by those living out of their cars, and many other cities have similar programs. Under a law passed last year, Los Angeles also allows overnight parking in some commercial districts. In Mountain View, the mayor brags about the services his city provides to those living in more than 330 cars, trucks and RVs.
Read full article here: