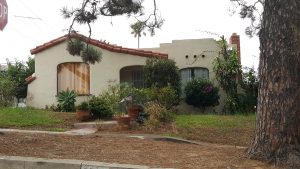 Let's re-calibrate!
With the start of the new year, I've changed the price categories so the lower-end market has sufficient sample sizes, and I've also included the number of pending listings too.
We begin 2018 with:
542 active listings, median list price of $2,500,000, and
215 pending listings, median list price of $1,395,000.
There will be some overlap due to Sandicor presenting duplicate listings from two MLS systems, and with houses listed on a value-range.  But we're just looking at the trends over time, so it should all work out.
Happy New Year!
The UNDER-$1,000,000 Market:
| | | | | |
| --- | --- | --- | --- | --- |
| Date | NSDCC Active Listings | Avg. LP/sf | Avg. DOM | # of Pendings |
| Jan 1 | 36 | $477/sf | 51 | 58 |
The $1,000,000 – $1,500,000 Market:
| | | | | |
| --- | --- | --- | --- | --- |
| Date | NSDCC Active Listings | Avg. LP/sf | Avg. DOM | # of Pendings |
| Jan 1 | 91 | $532/sf | 72 | 68 |
The $1,500,000 – $2,000,000 Market:
| | | | | |
| --- | --- | --- | --- | --- |
| Date | NSDCC Active Listings | Avg. LP/sf | Avg. DOM | # of Pendings |
| Jan 1 | 84 | $612/sf | 86 | 40 |
The $2,000,000+ Market:
| | | | | |
| --- | --- | --- | --- | --- |
| Date | NSDCC Active Listings | Avg. LP/sf | Avg. DOM | # of Pendings |
| Jan 1 | 341 | $1,021/sf | 127 | 56 |
Weekly NSDCC New Listings and New Pendings
| | | |
| --- | --- | --- |
| Week | New Listings | New Pendings |
| May 30 | 70 | 84 |
| June 5 | 87 | 64 |
| June 11 | 77 | 69 |
| June 17 | 73 | 66 |
| June 24 | 100 | 69 |
| July 1 | 86 | 64 |
| July 8 | 81 | 53 |
| July 15 | 106 | 54 |
| July 22 | 105 | 89 |
| July 29 | 71 | 74 |
| Aug 5 | 105 | 64 |
| Aug 12 | 77 | 61 |
| Aug 19 | 88 | 73 |
| Aug 26 | 87 | 77 |
| Sep 2 | 76 | 55 |
| Sep 9 | 85 | 58 |
| Sep 16 | 102 | 61 |
| Sep 23 | 84 | 54 |
| Sep 30 | 73 | 80 |
| Oct 7 | 80 | 61 |
| Oct 14 | 78 | 53 |
| Oct 21 | 70 | 63 |
| Oct 28 | 54 | 40 |
| Nov 4 | 63 | 53 |
| Nov 11 | 49 | 64 |
| Nov 18 | 52 | 44 |
| Nov 25 | 48 | 40 |
| Dec 2 | 25 | 34 |
| Dec 9 | 45 | 47 |
| Dec 16 | 56 | 46 |
| Dec 23 | 21 | 39 |
| Dec 30 | 14 | 23 |
| Jan 6 | 63 | 25 |
| Jan 13 | 75 | 44 |
| Jan 20 | 98 | 51 |
| Jan 27 | 71 | 56 |
| Feb 3 | 74 | 63 |
| Feb 10 | 95 | 59 |
| Feb 17 | 81 | 76 |
| Feb 24 | 80 | 70 |
| Mar 3 | 88 | 71 |
| Mar 10 | 98 | 54 |
| Mar 17 | 87 | 65 |
| Mar 24 | 89 | 76 |
| Mar 31 | 77 | 57 |
| April 7 | 98 | 61 |
| April 14 | 108 | 72 |
| April 21 | 87 | 62 |
| April 28 | 122 | 73 |
| May 5 | 144 | 67 |
| May 12 | 96 | 85 |
| May 19 | 87 | 61 |
| May 26 | 97 | 72 |
| Jun 2 | 90 | 59 |
| Jun 9 | 108 | 52 |
| Jun 16 | 103 | 65 |
| Jun 23 | 131 | 62 |
| Jun 30 | 85 | 70 |
| July 7 | 83 | 59 |
| July 14 | 100 | 62 |
| July 21 | 112 | 75 |
| July 28 | 113 | 62 |
| Aug 4 | 84 | 48 |
| Aug 11 | 95 | 62 |
| Aug 18 | 83 | 54 |
| Aug 25 | 72 | 54 |
| Sep 1 | 71 | 60 |
| Sep 8 | 81 | 57 |
| Sep 15 | 80 | 49 |
| Sep 22 | 77 | 49 |
| Sep 29 | 79 | 51 |
| Oct 6 | 78 | 54 |
| Oct 13 | 73 | 54 |
| Oct 20 | 70 | 64 |
| Oct 27 | 55 | 54 |
| Nov 3 | 60 | 45 |
| Nov 10 | 72 | 63 |
| Nov 17 | 57 | 65 |
| Nov 24 | 56 | 41 |
| Dec 1 | 41 | 37 |
| Dec 8 | 46 | 30 |
| Dec 15 | 31 | 34 |
| Dec 22 | 30 | 31 |
| Dec 29 | 15 | 25 |
| Jan 5 | 36 | 25 |
| Jan 12 | 85 | 40 |
| Jan 19 | 78 | 48 |
| Jan 26 | 74 | 50 |
| Feb 2 | 77 | 43 |
| Feb 9 | 106 | 68 |
| Feb 16 | 81 | 67 |
| Feb 23 | 86 | 63 |
| Mar 2 | 83 | 64 |
| Mar 9 | 99 | 68 |
| Mar 16 | 93 | 76 |
| Mar 23 | 101 | 84 |
| Mar 30 | 89 | 81 |
| Apr 6 | 80 | 58 |
| Apr 13 | 95 | 68 |
| Apr 20 | 101 | 70 |
| Apr 27 | 77 | 69 |
| May 4 | 112 | 74 |
| May 11 | 100 | 67 |
| May 18 | 109 | 80 |
| May 25 | 91 | 69 |
| June 1 | 91 | 70 |
| June 8 | 107 | 90 |
| June 15 | 99 | 67 |
| June 22 | 107 | 62 |
| June 29 | 100 | 74 |
| July 6 | 91 | 62 |
| July 13 | 126 | 58 |
| July 20 | 93 | 62 |
| July 27 | 83 | 74 |
| Aug 3 | 90 | 56 |
| Aug 10 | 93 | 57 |
| Aug 17 | 85 | 60 |
| Aug 24 | 73 | 60 |
| Aug 31 | 82 | 54 |
| Sep 7 | 87 | 59 |
| Sep 14 | 80 | 51 |
| Sep 21 | 74 | 48 |
| Sep 28 | 76 | 53 |
| Oct 5 | 83 | 53 |
| Oct 12 | 63 | 54 |
| Oct 19 | 67 | 45 |
| Oct 26 | 62 | 50 |
| Nov 2 | 77 | 60 |
| Nov 9 | 74 | 54 |
| Nov 16 | 70 | 56 |
| Nov 23 | 72 | 49 |
| Nov 30 | 35 | 42 |
| Dec 7 | 57 | 42 |
| Dec 14 | 53 | 41 |
| Dec 21 | 51 | 30 |
| Dec 28 | 15 | 25 |
| Jan 4 | 38 | 22 |
| Jan 11 | 84 | 43 |
| Jan 18 | 96 | 33 |
| Jan 25 | 102 | 42 |
| Feb 1 | 87 | 46 |
| Feb 8 | 88 | 55 |
| Feb 15 | 102 | 71 |
| Feb 22 | 100 | 52 |
| Feb 29 | 80 | 72 |
| March 7 | 123 | 52 |
| March 14 | 101 | 75 |
| March 21 | 90 | 75 |
| March 28 | 94 | 64 |
| April 4 | 112 | 72 |
| April 11 | 95 | 75 |
| April 18 | 99 | 81 |
| April 25 | 105 | 72 |
| May 2 | 115 | 65 |
| May 9 | 100 | 76 |
| May 16 | 113 | 70 |
| May 23 | 110 | 75 |
| May 30 | 102 | 83 |
| Jun 6 | 91 | 68 |
| Jun 13 | 104 | 58 |
| Jun 20 | 111 | 62 |
| Jun 27 | 109 | 69 |
| Jul 4 | 99 | 59 |
| Jul 11 | 73 | 43 |
| Jul 18 | 119 | 61 |
| Jul 25 | 108 | 68 |
| Aug 1 | 92 | 68 |
| Aug 8 | 103 | 63 |
| Aug 15 | 77 | 65 |
| Aug 22 | 80 | 66 |
| Aug 29 | 76 | 75 |
| Sept 5 | 89 | 67 |
| Sept 12 | 98 | 60 |
| Sept 19 | 95 | 69 |
| Sept 26 | 76 | 68 |
| Oct 3 | 78 | 69 |
| Oct 10 | 75 | 46 |
| Oct 17 | 92 | 60 |
| Oct 24 | 79 | 50 |
| Oct 31 | 59 | 54 |
| Nov 7 | 65 | 44 |
| Nov 14 | 75 | 45 |
| Nov 21 | 63 | 52 |
| Nov 28 | 31 | 34 |
| Dec 5 | 86 | 47 |
| Dec 12 | 46 | 41 |
| Dec 19 | 45 | 58 |
| Dec 26 | 21 | 26 |
| Jan 2 | 35 | 22 |
| Jan 9 | 73 | 38 |
| Jan 16 | 98 | 46 |
| Jan 23 | 74 | 59 |
| Jan 30 | 65 | 43 |
| Feb 6 | 101 | 55 |
| Feb 13 | 89 | 55 |
| Feb 20 | 92 | 57 |
| Feb 27 | 66 | 73 |
| Mar 6 | 102 | 66 |
| Mar 13 | 99 | 59 |
| Mar 20 | 93 | 82 |
| Mar 27 | 82 | 60 |
| Apr 3 | 104 | 70 |
| Apr 10 | 96 | 83 |
| Apr 17 | 99 | 69 |
| Apr 24 | 106 | 68 |
| May 1 | 111 | 88 |
| May 8 | 96 | 94 |
| May 15 | 93 | 80 |
| May 22 | 104 | 60 |
| May 29 | 112 | 93 |
| Jun 5 | 100 | 71 |
| Jun 12 | 98 | 71 |
| Jun 19 | 81 | 60 |
| Jun 26 | 86 | 48 |
| Jul 3 | 88 | 65 |
| Jul 10 | 80 | 55 |
| Jul 17 | 109 | 64 |
| Jul 24 | 86 | 61 |
| Jul 31 | 90 | 75 |
| Aug 7 | 99 | 71 |
| Aug 14 | 76 | 65 |
| Aug 21 | 83 | 62 |
| Aug 28 | 96 | 60 |
| Sept 4 | 74 | 71 |
| Sept 11 | 81 | 42 |
| Sept 18 | 77 | 47 |
| Sept 25 | 67 | 59 |
| Oct 2 | 71 | 61 |
| Oct 9 | 96 | 63 |
| Oct 16 | 72 | 51 |
| Oct 23 | 64 | 42 |
| Oct 30 | 55 | 43 |
| Nov 6 | 84 | 49 |
| Nov 13 | 81 | 39 |
| Nov 20 | 46 | 60 |
| Nov 27 | 23 | 37 |
| Dec 4 | 45 | 39 |
| Dec 11 | 49 | 41 |
| Dec 18 | 30 | 47 |
| Dec 25 | 21 | 22 |
| Jan 1 | 18 | 15 |