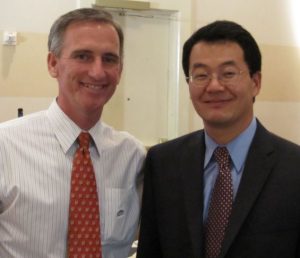 The N.A.R. Annual Conference is wrapping up this weekend.  Yunnie revealed the N.A.R. Forecast for next year:
Existing-home sales will finish 2017 at a pace of 5.47 million, the best volume in 11 years, but only a scant 0.4 percent higher than last year's 5.45 million, according to data from the National Association of Realtors (NAR). In 2018, NAR predicts existing-home sales will rise by 3.7 percent to 5.67 million.
NAR also forecast a 5.5 percent increase in the national median existing-home price for this year and next year. However, the trade group also noted that first-time buyers accounted for only 34 percent of sales over the past year, the fourth lowest level since NAR began tracking this date 36 years ago.
"The lack of inventory has pushed up home prices by 48 percent from the low point in 2011, while wage growth over the same period has been only 15 percent," said NAR Chief Economist Lawrence Yun. "Despite improving confidence this year from renters that now is a good time to buy a home, the inability for them to do so is causing them to miss out on the significant wealth gains that homeowners have benefitted from through rising home values."
Yun also forecast single-family housing starts to rise by 9.4 percent to 950,000 next year. New single-family home sales are likely to total 606,000 this year and rise to around 690,000 in 2018, Yun added, with an extra prediction that mortgage rates will gradually climb towards 4.50 percent by the end of 2018.
He did alright predicting sales for this year.  Last December, he forecast 5.5 million sales for 2017, and he says we're on a pace for 5.47 million.  He also predicted that the median sales price would drop 4% too, but he didn't include an update on how we'll end up for 2017.  Our San Diego Case-Shiller Index should wind up about 8% higher year-over-year.
We also have our new president – nothing on twitter about her plans though: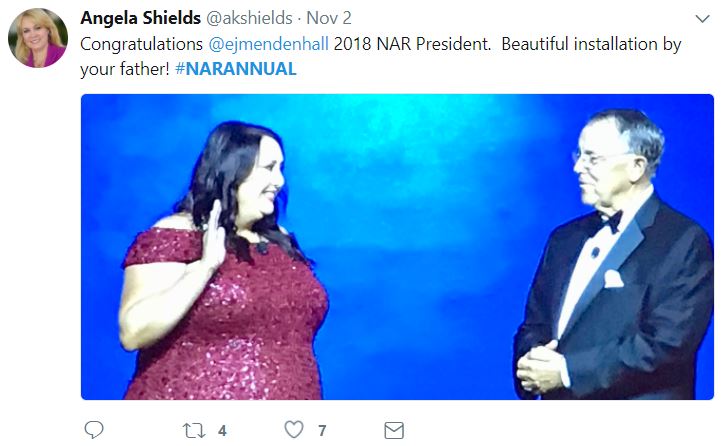 After an exhaustive nationwide search for the new CEO of the N.A.R., it turns out, he was already in the building.  Bob was the right-hand man to his predecesor, Dale Stinton, a devout Zillow hater but who did nothing to challenge.  Bob promised to turn the association upside-down, and after three months of preparing for this moment, here's what he came up with: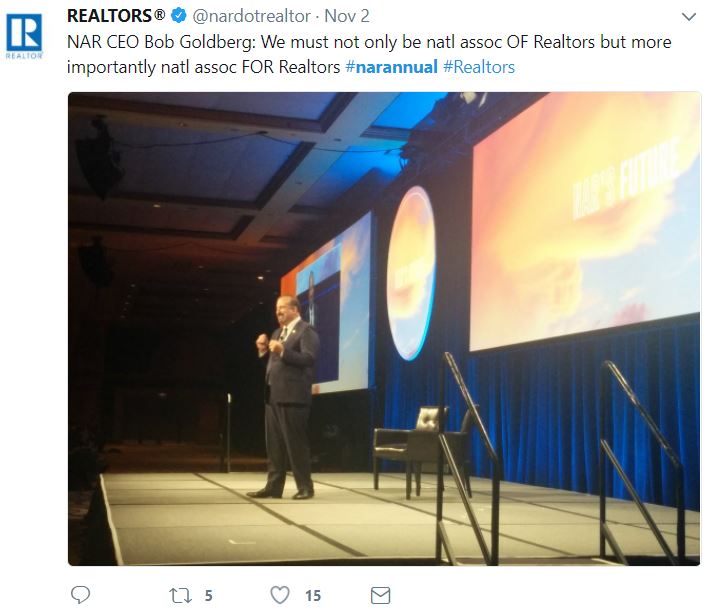 Save