Let's examine Rich's other charts to see how divergent our San Diego market has been lately, comparing to the last three years. In spite of much-higher pricing, the raw number of homes for sale has crossed under the paltry few we had during the Frenzy of 2013, and into uncharted territory: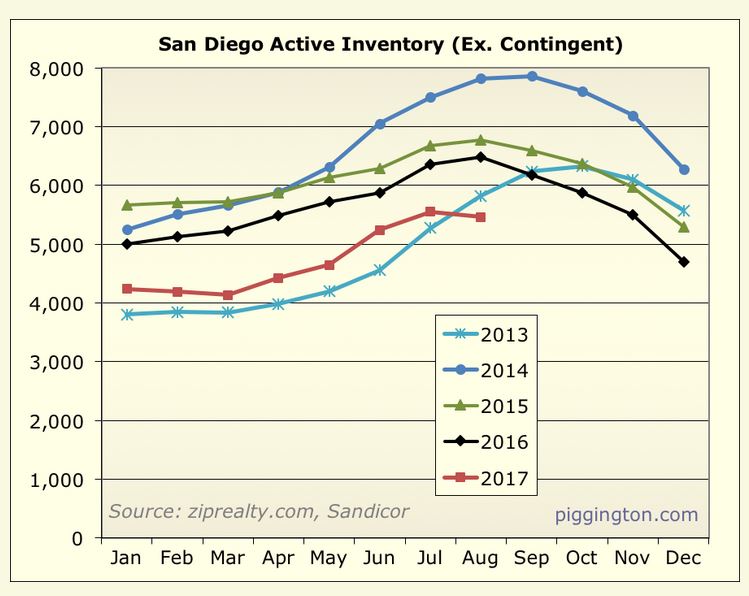 Yet, the volume of sales has been strong – and see June :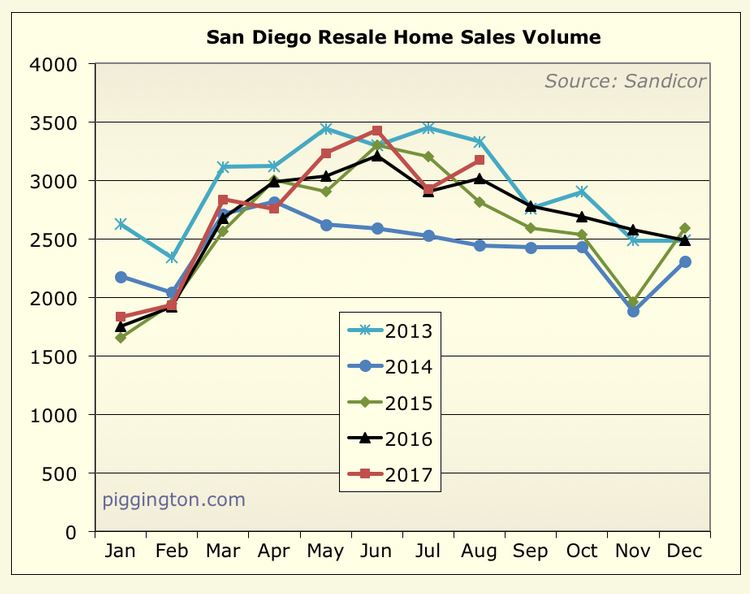 The rest of the year looks OK too, though this is for the whole county: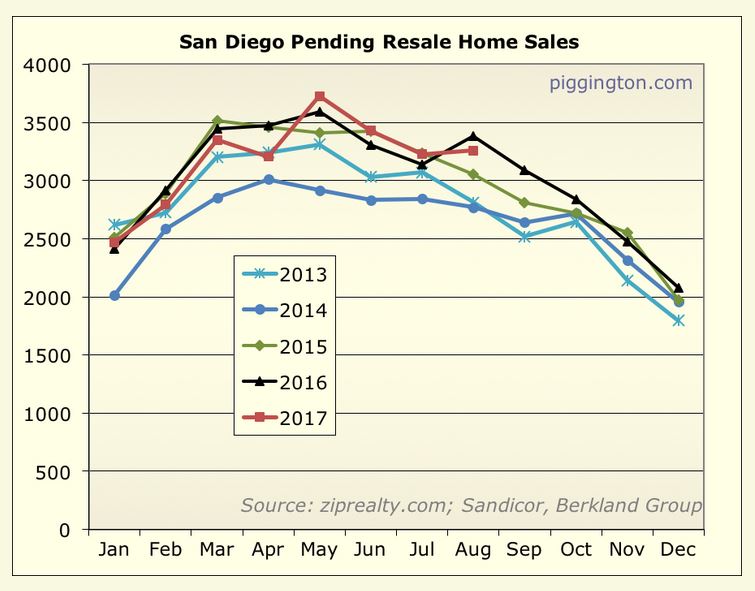 There will be sellers – especially on the higher-end – who didn't know how motivated they were until now. Will they lower their price, or wait and take their chances next year? The market couldn't be much better than now!