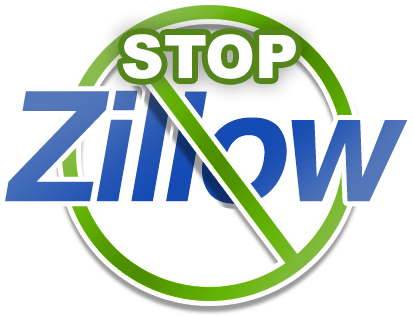 The guy who started the StopZillow campaign wants to build a new real estate portal which would be controlled by realtors – he discusses the details here:
https://youtu.be/rv2SiGrw870?t=2m47s
An excerpt from the leadership team's email announcing that the pre-launch of the crowdfunding campaign starts today:
We will use contributions from this crowdfunding campaign to build the best home search portal ever in real estate. This will be a website designed to sell our listings rather than using our listings to take advantage of us. Crowdfunding will also be used to create the national TV, print and Internet advertising we will need to market this website. 
Once the website is completed (projected January 2018) you as a campaign leader will have the first opportunity to demo it. You will also be given an insiders preview of the national TV commercials and blitz marketing campaign we develop to attract buyers to the website. After you have approved the website and marketing, it will then be made available to crowdfunding contributors, followed by other agents throughout the country. 
Then we will launch a $50,000,000 Regulation A+ securities offering to enable every licensed agent and broker the opportunity to become an owner. This $50,000,000 shouldn't be difficult to raise… it's an average of less than $50 per Realtor. I plan to buy at least $100,000 in stock myself. That money will be used for a national blitz marketing campaign to make every buyer aware of our website.
Once we have our buyers back, we will be able to retain our sellers and ensure our future. Recapturing control of our buyers and regaining control of our industry is the #1 goal of this project. Sellers need buyers. If we have the buyers, sellers will need us.
It seems far-fetched that he could get enough realtors on-board and get them to cough up money to build a new portal. But realtors need to do something to save our jobs, and having our own portal would solve everything.