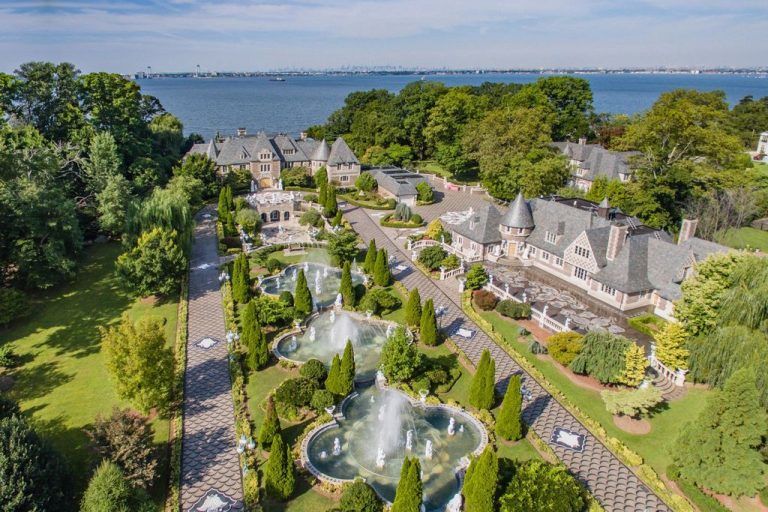 Jay Gatsby's Mansion is FOR SALE!
One of my most favorite books of all time is The Great Gatsby.  When it turned into a motion picture with another one of my favorites, Leonardo DiCaprio, I became even more in love!
In 2015, the mansion that inspired Gatsby's home became for sale! I thought…YES! But then I saw the price tag of $100 million and was a little discouraged – I need to sell more houses!
This mansion boasts 18 bedrooms, 2 separate guest homes, indoor pool, a bowling alley, a shooting range, and a casino! Unfortunately at the end of the dock you will not see Daisy Buchanan's green light, but the New York City skyline instead! Not bad!
Here's a link with photos to see more! The house is now down to $85 million!
http://www.housebeautiful.com/design-inspiration/real-estate/news/a8407/great-gatsby-mansion-for-sale/
Save