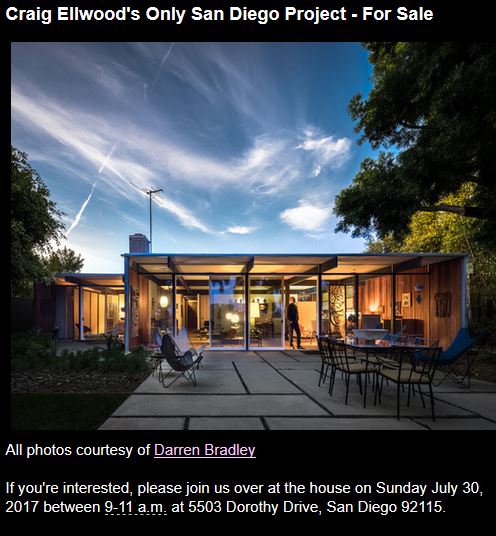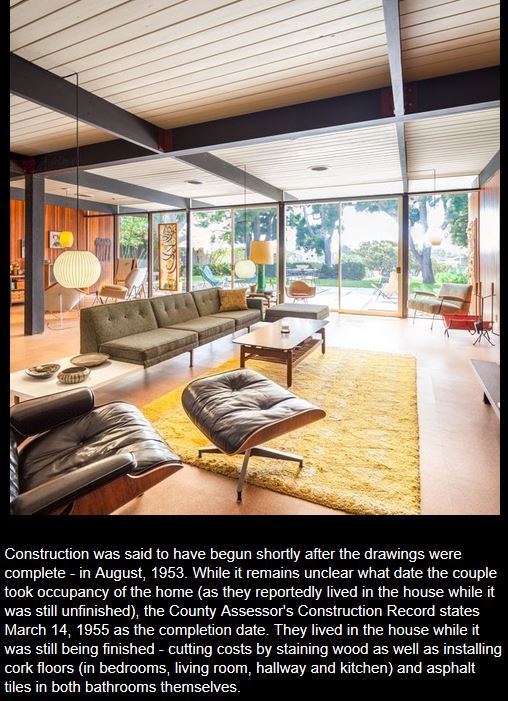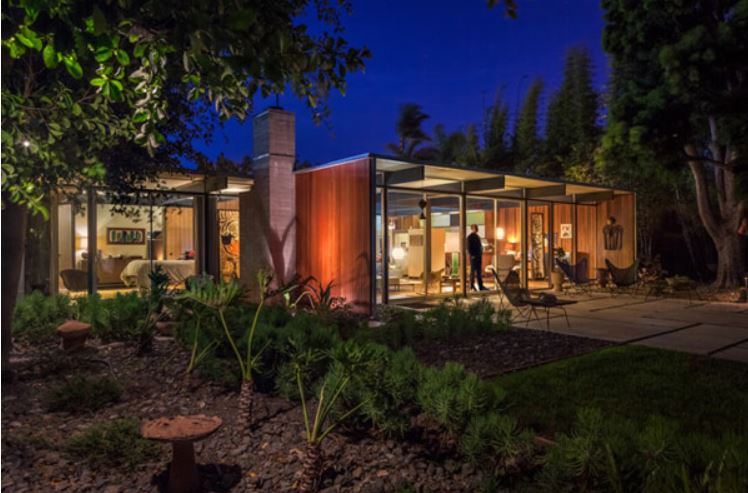 The homeowner/agent Keith has been running a great blog for years now on mid-century modern homes around San Diego – I appreciate fellow bloggers!
http://www.modernsandiego.com/
From the MLS:
Widely published, the Bobertz House by Craig Ellwood & Associates has been recognized as one of the most important post-War residential designs in all of San Diego County. For sale publicly for the first time since 1967, The Bobertz House has been documented throughout its path to restoration. A likely candidate for Historic Designation and The Mills Act, this home uniquely defines Southern California indoor-outdoor living. This home speaks to those longing to recapture mid-century modern living.
More photos here:
https://www.zillow.com/homedetails/5503-Dorothy-Dr-San-Diego-CA-92115/52518067_zpid/
Asking price is $800,000.