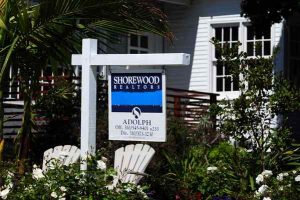 This survey of ivory-tower guys indicates that the threat of a bubble-bursting is low. The last bubble was full of people who couldn't afford to hang on; this one has been built by the affluent.
Historically, Thornberg has been the most rational analyst:

Will prices keep rising? Are prices close to the top?
We asked a half-dozen economists and industry analysts what the future holds for home prices in the region. Among their answers:
Southern California home prices aren't about to drop. In fact, they believe prices will keep rising for two more years, at least, and possibly longer.
The market isn't in a bubble — yet — although bubble talk is starting to "raise its ugly head" at cocktail parties, one economist said. Some analysts are saying Southern California home prices are showing signs of being overvalued.
If you're thinking about buying a home, now just might be the time to act — provided you don't overextend yourself and you plan to live there awhile.
Here are five key questions about where Southern California home prices are heading in the future:
ARE WE AT THE PEAK?
Not one of the economists we interviewed thinks we are, at least not for entry-level homes.
Luxury homes, priced at $2 million and up, may have reached a price peak and are facing an oversupply of listings, analysts said.
Nominal home prices have surpassed prerecession highs in Orange and Los Angeles counties. Riverside and San Bernardino counties are about 18 percent below their price peaks. But none of those counties has reached prerecession peaks in inflation-adjusted dollars.
Another fact to consider: During the last market run-up, Southern California home prices increased year over year for 126 consecutive months, or 10½ years. That's twice as long as the current streak in home price gains.
Lastly, analysts say home prices aren't rising that much. Price increases averaged 6.3 percent in Southern California in the past year.
HOW MUCH LONGER WILL PRICES GO UP?
Two years at least, most economists interviewed said. Possibly longer.
How much longer prices rise depends on what happens to the overall economy.
"At some point, there's going to be a correction, but I don't see it on the horizon," said Pat Veling, president of Brea-based Real Data Strategies. "Sellers want more than sellers got six months ago."
Projections by the California Association of Realtors show a gradual decrease in home price appreciation over the next few years, said Oscar Wei, a senior economist for the group. For example, CAR projects prices will go up 5 percent statewide in 2017, 4 percent in 2018, and 2.5 percent in 2019.
Assuming the gross domestic product continues to grow at 2.5 percent and mortgage interest rates stay below 4.5 percent, Southern California home prices could be going up at 6 percent a year for the next six to seven years, said Christopher Thornberg, a founding partner of Beacon Economics and a former UCLA economics professor.
At 6 percent a year, the median home price could reach $800,000 in Los Angeles County by 2023.
"Given the supply shortage and the strength of the California economy, (that's) perfectly reasonable," Thornberg said. He added: "Reasonable here means it's not a bubble and they won't collapse."
Read full article here:
Save