It's not just Redfin, most other agent teams are known to have newer realtors on the front lines these days.  Another start-up gives the lockbox code to buyers so they can take their own look around.  A recent survey showed that 1/3 of buyers are making offers on houses they haven't seen in person!
Experienced agents are doing less and less, and in some cases, they aren't involved at all.  We are being told that it's good for the consumer too, because now they get to interact with 'specialists' for each phase.
But it appears that consumers may not care that much about getting good help!
Hat tip to GW and MF who both sent this in:
http://www.cnbc.com/2017/07/14/almost-half-of-americans-have-buyers-remorse-about-their-house.html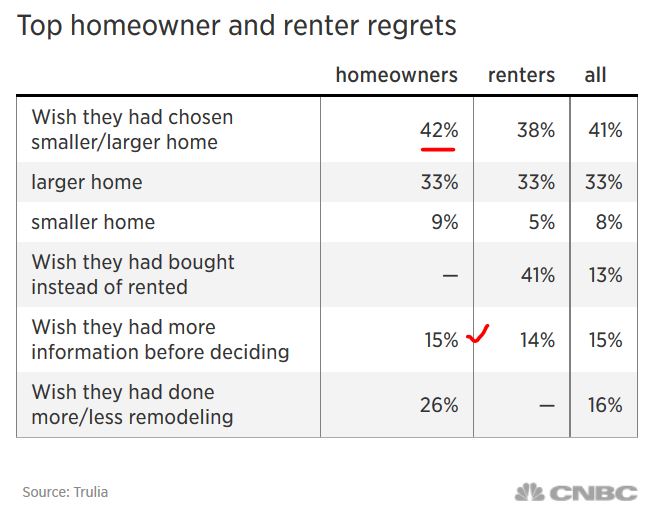 Of those surveyed, 42% of buyers regret the size of home they bought – but only 15% wish they had more information?!?!?!  You have to be kidding!!
Are consumers watching a few HGTV real estate shows and then wandering into their real estate experience thinking they know enough?  It appears so!
Good or lousy help costs the same – but the other prices you pay could be huge!