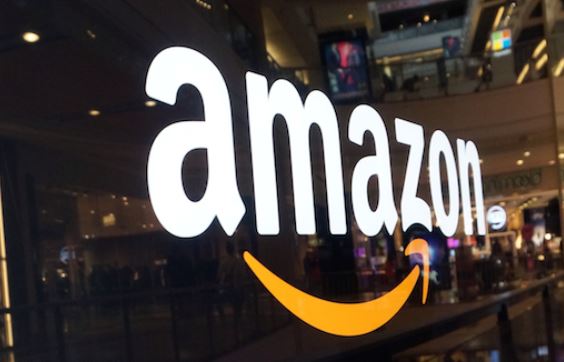 The easiest way for anybody to make money from real estate – refer a realtor.  Costco, Lowe's and others have tried it, but you don't get the best realtor – you get the best realtor who is willing to pay to be on the list, and/or willing to discount their commission too.

As shoppers scoured Amazon's website on Tuesday for its annual Prime day deals, the online shopping giant quietly disclosed a new service coming soon to its users: "Hire a Realtor". The move would turn the company into a competitor with Zillow and Redfin. Shopping for a new television? How about adding a new home to put it in?
Tucked into the website's Home and Business Services section, where users can receive quotes from professionals for various services including assembling new purchases or setting up new technology, Amazon now lists a "Hire a Realtor" webpage, seen below.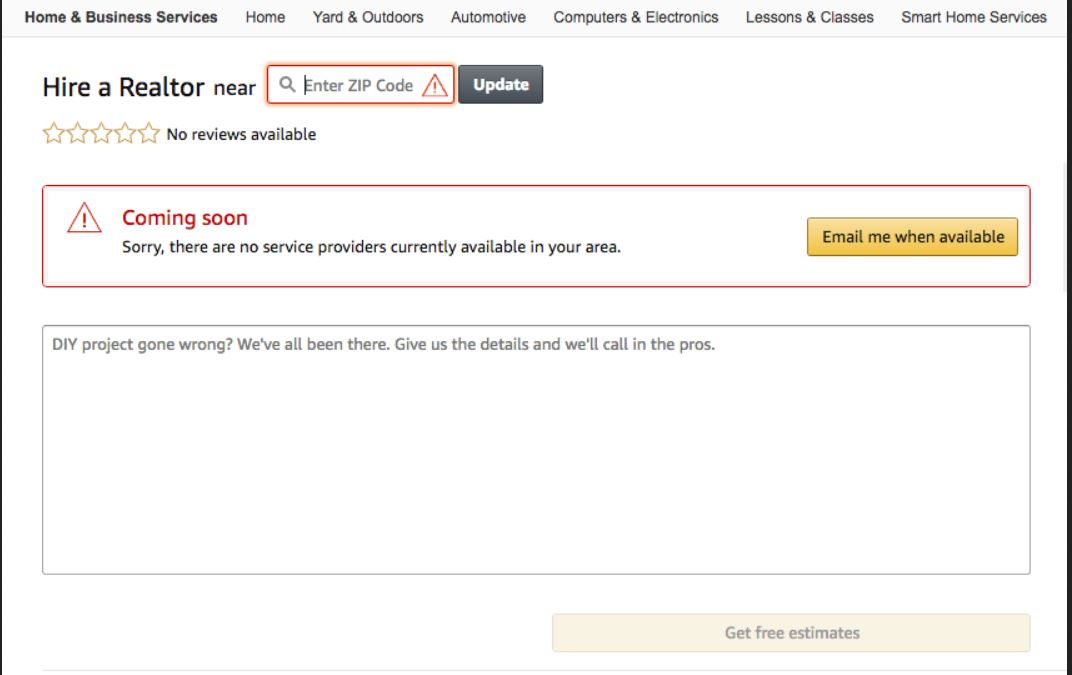 The website offer very little information on the possible service other than what is shown above, and Amazon did not get back to a request for comment by the time of publication.
An article in GeekWire, however, by Monica Nickelsburg, stated, "When reports of the Amazon page surfaced, Zillow's stock price slumped from $46.15 a share to $44.54 as of Wednesday morning, showing just how closely investors are watching the Seattle retailer."
If Amazon does get into the real estate world, it wouldn't be the first service market its decided to disrupt this summer.
Amazon also revealed earlier this month that it was rolling out its own version of Best Buy's popular Geek Squad service, which offers in-home product installations and repairs on electronics and appliances, according to an article in CNN Tech by Kaya Yurieff.
Amazon is also a source for homeowners to find house cleaners, local carpenters, electricians, etc.
"The new 'Amazon Smart Home Services Store' on its website allows users to book appointments for installations or free consultations. Company experts will answer questions and set up products like smart lights, thermostats and of course, Amazon's line of smart devices," the article stated.
Amazon took down their realtor webpage later.