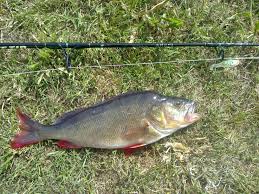 The Redfin IPO has been announced, and people are wondering what effect it could have on the home-selling business.  Notorious Rob started with the impact on brokerages:
http://www.notorious-rob.com/2017/07/the-impact-of-redfin-post-ipo-part-1-brokerages/
I agree with Rob that the real-estate-portal battle could be a two-horse race between Redfin and Zillow – the others just don't seem to be interested in spending enough advertising money to get ahead.
Rob called his post 'Part 1', so he'll have more on the topic as we go.  I'm not sure where he's going with it, but I'll add my two cents:
Redfin will help retire the old guard. The median age of all realtors is 53 years old, according to the NAR, which means 600,000+ realtors nationwide are in their mid-50s and older.  They will struggle to keep up.
They will help drive down commissions.  Redfin is, and always has been, a discount brokerage.  In an environment where you never hear agents talking publicly about their commission rate, Redfin is now advertising theirs on TV (and it's higher than it used to be).  The non-Redfin agents who have little else to offer the consumer will be forced to match.
They have helped to create and expand the team concept. For better or for worse, the agent-teams are here to stay; with the most-experienced agents back in the control room, and the new agents in the field.  The jury is out on whether this approach is what's best for the consumer, but it is the future of home sales.
They can process an order.  If consumers are satisfied that they don't need expert help, and only want help closing a sale, then Redfin can handle the paperwork. So can every other agent.
They have the killer instinct.  Their version of 'Instant Offers' has the potential to be a good seller-lead generator, if sellers don't mind the bait-and-switch.  I expect they will also offer a Coming-Soon Club too, which could really rock the boat.
What Redfin is not:
They haven't changed the service.  The day-to-day business of selling homes hasn't changed. Listing agents market their homes to a wide audience, and buyer-agents help their buyers find the best fit – Redfin or otherwise.
They aren't neighborhood experts. They send out their least-experienced agents to show houses, which is treacherous for the buyers who are in unfamiliar territory.
They aren't angels. Redfin agents do the same 'sold before processing' tricks that other agents do. One day, a district attorney is going to have a field day with this topic, and agents will be shocked to find out the real definition of fiduciary duty.
They've never made a profit. They offer mortgage, title, and escrow services now, and it's the way most brokerages can add to the bottom line – if they can get good help.
 Their model/brand is untested in a tough market.  Once the market turns, we'll see how they do.
You could probably accuse all agents, to some degree, of the ten items above.  I'm not down on the individual Redfin agents – the experience I've had with them has been mixed, just like with non-Redfin agents.  We are probably more alike than different – I'm an employee, with medical benefits, of a non-traditional brokerage with a consumer-facing website used to create business.  Maybe I should IPO? 🙂
In fact, the actual Redfin agents are pretty far down my list of concerns.  If we ever have a realtor revolution, this is who we should be fighting:
NAR, CAR, and local associations – they refuse to provide us quality assistance, won't enforce the rules, and won't battle those below:
Glenn Kelman, Spencer Rascoff, Warren Buffett, Rupert Murdoch, venture capitalists, and everybody else who is making a killing off us without ever selling a house themselves.  In many cases, we are paying them to disrupt us. We could get along fine without them.
MLS companies who already have our listings, but don't even try to compete with independent real estate portals.  Insane!!
Major franchises who don't provide industry leadership or real help.
Bad agents.
These are the people who are the real threat to the 1.2 million realtors in America.  Unfortunately, like politicians and other rich people in power, they will be allowed to pick us apart from their mansions on the hill.