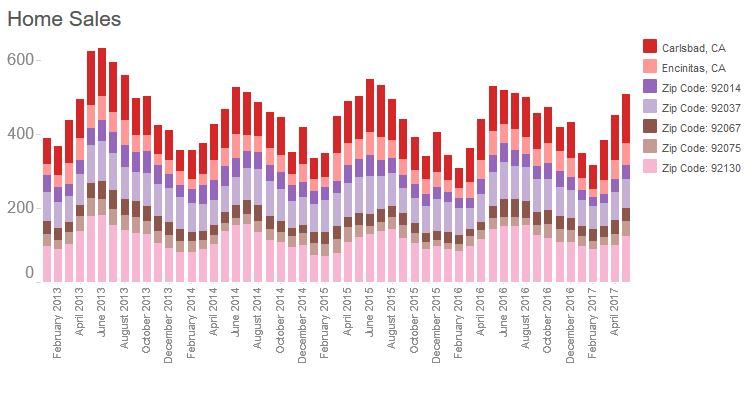 Typically, sales begin to taper off in July and decline for the rest of the year.
This year should be no different…..and the drop might have already begun:
NSDCC Monthly Sales, 2017
May: 343
June: 225 (as of this morning)
The last week of the month always has a flurry of closings, and we should get close to 300 by the time the last June count is done.
But the rest of the year should be a bit slushy.