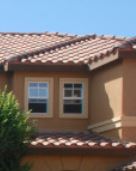 NSDCC stats at bottom.
The median price of houses and condominiums that changed hands in May in the county zoomed into record territory, with the price of a single-family home crossing the $600,000 mark for the first time, the San Diego Association of Realtors announced Friday.
The median price of the 2,200 or so houses that sold in May in San Diego County was $612,500, up 2.9 percent from April and 8 percent from May 2016. The number of sold listings was up 8 percent from the prior month, but down 6.1 percent from the previous year as inventory continues to be tight, according to SDAR data.
Inventory — the amount of properties on the market — is down roughly 25 percent from the same period last year, according to SDAR.
"While the rise in prices is astounding considering where we were a decade ago, there is less worry about a boom-and-bust scenario with our stronger lending standards," said SDAR President Bob Kevane. "I am optimistic that our improving economy will make for a strong summer home sale season."
With the lack of supply causing prices to skyrocket, affordability has fallen. According to the organization's data, the median household income is only 57 percent of what's required to purchase a single-family home, down 11 percentage points over the past two years.
The most expensive residential property sold in the county last month was Los Robles Ranch in Santa Ysabel, which went for $8.5 million. The 640- acre, eight-parcel luxury retreat features a 3,550-square-foot, four-bedroom, three-bath main house built in 2006.
~~~~~~~~~~~~~~~~~~~~~~~~~~~~~~~~~~~~~~~~~~
In North San Diego County's coastal region (La Jolla to Carlsbad), we had the same number of sales year-over-year in May, and only a 0.5% increase in the median SP (The 2016 stats were corrected).
But to show how bumpy the stats can be month to month as the selling season heats up, here's what we have so far this year:
NSDCC 2017 Monthly Data
| | | | |
| --- | --- | --- | --- |
| Month | Number of Sales | Median SP | Avg. $$/sf |
| January | 174 | $1,180,000 | $519/sf |
| February | 171 | $1,265,000 | $509/sf |
| March | 257 | $1,080,000 | $477/sf |
| April | 277 | $1,282,131 | $536/sf |
| May | 334 | $1,222,500 | $517/sf |
Get Good Help!