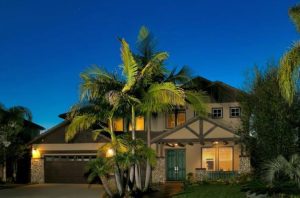 My buyers offered full price for this house on the first day, and we were fifth out of five offers. One buyer included the escalation clause, which meant he was willing to pay $1,000 over the highest bid.
It's not a great way to determine the winner if you look at it logically – wouldn't any buyer pay $1,000 over?  Instead, the sellers decided to sign a $1,230,000 offer the first night, which was literally $51,000 over list price.
These sold in the high-$400,000s when new in 1998.