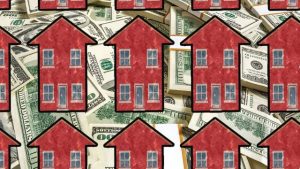 http://www.realtor.com/news/real-estate-news/home-prices-rising/
An excerpt:
"Prices are increasing faster than we expected them to because of the continual shortage of new homes coming onto the market," says Senior Economist Joseph Kirchner of realtor.com. "People that had been holding back on buying a home … now have good, steady jobs and are less worried about losing their jobs and hence are going into the housing market."
If the shortage of homes continues, prices could rise 7% to 8% Y-O-Y in 2017, he says. Ouch. That means buyers on a budget "will be able to afford one less bedroom [or need to] accept a house with a longer commute," Kirchner says.
The first quarter of 2017 marked the strongest quarterly sales pace in a decade, according to the report.
"Prospective buyers poured into the market," NAR's Chief Economist Lawrence Yun said in a statement. "Those able to successfully buy most likely had to outbid others—especially for those in the starter-home market."
Prices went up in 85% of those metros, which are highly populated areas made up of one or more city cores surrounded by suburban and rural communities. That's down slightly from 89% in the previous quarter, but 30 metros did see double-digit price hikes in the first three months of 2017.
"Several metro areas with the healthiest job gains in recent years continue to see a large upswing in buyer demand but lack the commensurate ramp up in new home construction," Yun said. "This is why many of these areas— in particular several parts of the South and West—are seeing unhealthy price appreciation that far exceeds incomes."
Four of the five most expensive markets were in California. Silicon Valley's San Jose took the lead, as the median existing single-family home came with a $1,070,000 price tag. The metro was followed by San Francisco, at $1,815,000; Anaheim, CA, at $750,000; Honolulu, at $746,00; and San Diego, at $564,000 (up 5% Y-O-Y, but lower than each of the last three quarters).
Overall, the West was also the most expensive housing region. The median price for an existing single-family home was $342,500 in the first quarter of the year. That's up 8.4% year over year.