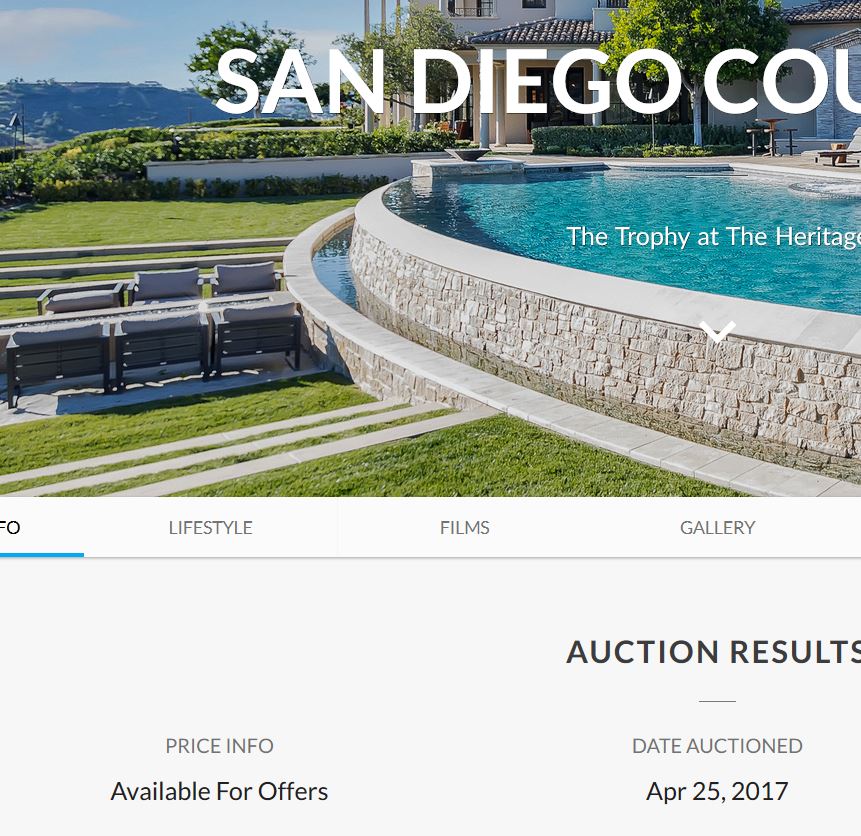 I went on the auction mobile app shortly after the auction should have started today, and there wasn't a trace of any action.  On the MLS listing there is no mention of any auction, and it is an active listing, priced at $11,500,000 just like it has been since December 9th.
Did anyone else see or hear of anything?
The clip above from the auction-house's website shows it being available for offers tonight, so it appears that the postponed auction was actually a dud.
Our reader elbarcosr described what might have happened after the first auction postponed on April 20th: