The potential "SoccerCity" development on the site of Qualcomm Stadium has ignited a storm of renderings and fan discussion on whether an MLS team in San Diego can work as a replacement to the departed Chargers football team.
The development by the group promises to construct a 30,000-seat stadium to house a MLS team and San Diego State University sports events, about 5,000 public and student residential units, office and retail space, about 18,000 parking spaces, and development of parkland, including the San Diego River Park.
SDSU is looking into its own options for developing the site as well. The school has said they are in talks with multiple parties interested in developing the Mission Valley site, but have not made any commitments to partner with any specific party at this time.
Voting is underway on Facebook, and here, for a potential name for a San Diego MLS team, with "Footy McFooty Face" leading by a large margin.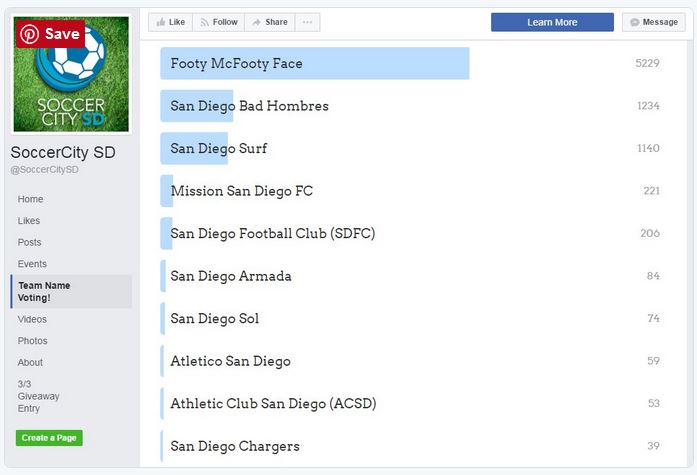 http://www.10news.com/sports/footy-mcfooty-face-leads-san-diego-mls-team-name-voting