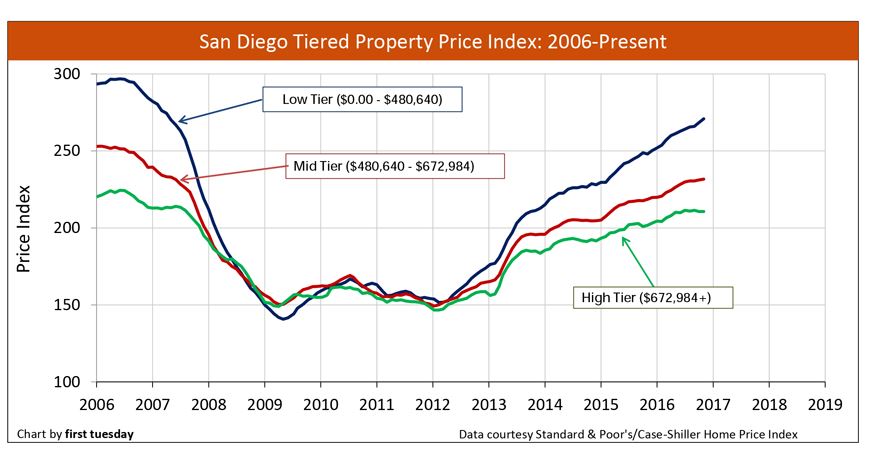 It looks like pricing might be getting more squishy on the higher-end homes.
We've seen everything above $672,984 but below $1,000,000 be hot and rising, yet the high-tier Case-Shiller Index has been flat for months – which means the ultra-high-end stuff is really sloshy.
What can sellers do?
Make your house easier to show, especially on the weekends.
Keep doing home improvements while on the market.
Respond to offers promptly.
Counter-offer in big chunks (more than 1%) to keep buyers enthusiastic.
For buyers, the thrill of making an offer dies off quickly. Try to make a deal within 2 counters or three days, whichever comes first!