Number of Houses For Sale by Price Range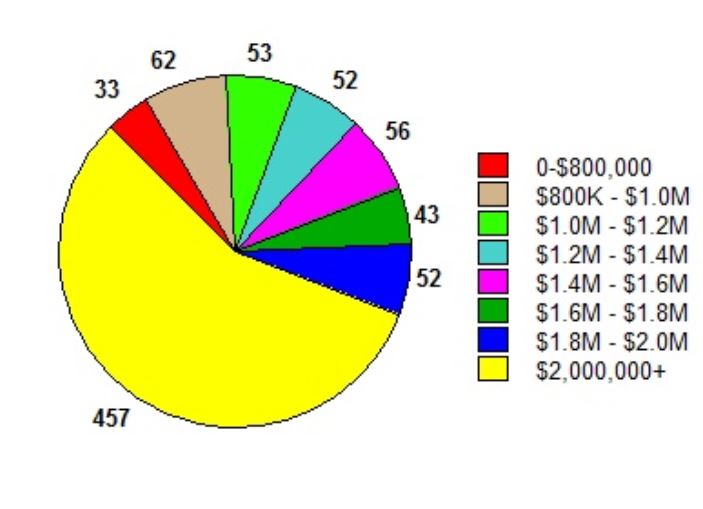 There are 751 houses for sale today between La Jolla and Carlsbad, and we should be adding 100 or so per week for the next couple of months.
If you are hoping to buy on the lower end, you have an intense experience awaiting you! There are only 95 houses for sale under $1,000,000, and 67 of those are in Carlsbad. Find a way to spend more money, or enjoy everything Carlsbad has to offer – it's a great town!
Rancho Santa Fe always seems to have a couple of hundred homes for sale – today's count is 196, which makes up 26% of the total. La Jolla has another 152 for sale, and the two areas together make up almost half of the inventory.
Get Good Help!
Save