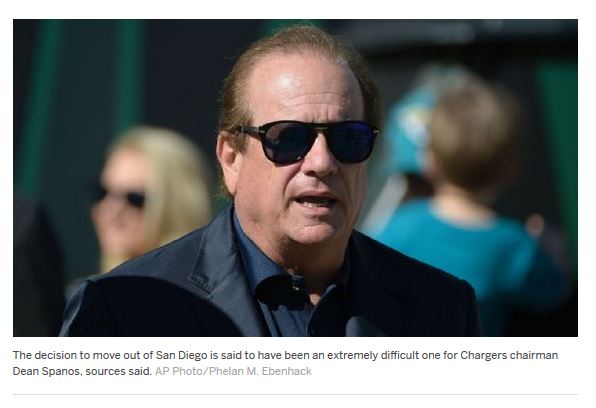 http://www.espn.com/nfl/story/_/id/18455802/chargers-expected-announce-move-san-diego-los-angeles
I don't believe that the decision was 'extremely difficult'. It was a cold, calculated move last January to secure the rights to go to L.A. before committing to a public vote here – and both were announced the same day.
Spanos insisted on a downtown stadium, which was pie in the sky. If he really wanted to stay, then he would have been working on a new stadium at the current site, which is a much better location with excellent freeway and trolley access.
They will be lucky to sell out the 27,000-seat StubHub Center next year.
I feel sorry for the players – they don't get a vote.
But hey, we'll get more Mission Valley condos when they tear down the Murph!