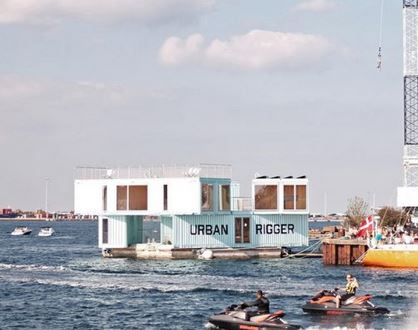 More on new housing alternatives, primarily suited for the younger folks:
Argh, matey! A new trend in housing is afloat in Denmark, with college students from Copenhagen solving their cash-strapped housing woes with a series of floating apartments.
The Copenhagen-based housing startup Urban Rigger designed a series of low-cost modular housing to float in Copenhagen's urban harbors. At only $600 a month (a real deal in the trendy city), these shared living spaces provide students with a private bedroom, bathroom and kitchen.
Built with the help of Danish architecture firm Bjarke Ingels, each unit—crafted from modular shipping containers—can house up to 12 students. The spaces also include community gardens, kayak landings, bathing platforms, and outdoor cooking areas—and who wouldn't want to attend a college rager on a boat?
Read full article here:
http://blog.rismedia.com/2016/rad-floating-units-solve-student-housing-issues-in-denmark/
Save