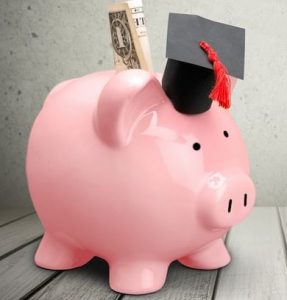 What could go wrong?
http://www.housingwire.com/articles/38430-sofi-and-fannie-mae-announce-cash-out-refinance-student-loan-offering
Capitalizing off of its start as a student lender, SoFi and government-sponsored enterprise Fannie Mae announced a new loan option on Wednesday that allows homeowners to refinance their mortgage at a lower rate and pay down the balance of an existing student loan.
Under the new loan option, which is titled the Student Loan Payoff ReFi, SoFi stated that it will pay down the student loan by disbursing payment directly to the servicer of the student debt.
"People can pay off student loan debt and are left with one loan at the low rates that mortgage borrowers are enjoying in today's market," said Michael Tannenbaum, senior vice president of mortgage at SoFi.
Tannenbaum explained in an interview with HousingWire that there's a big opportunity for borrowers to take out additional mortgage debt on their home thanks to the current low interest rate environment.
Typically, he said, student loans have a much higher rate than mortgages, making it better for borrowers to have more mortgage debt and pay off their student loans.