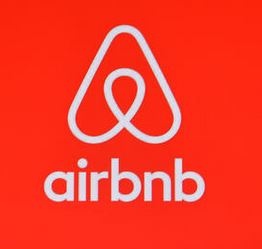 You knew this was coming, sooner or later:
Most Airbnb and other short-term rentals would be banned in San Diego under a proposal released this week by the City Council president.
The proposal would make a simple definition change in the city's municipal code: Visitors and tourists would be reclassified as transients if they rent a home for less than 30 days.
Under the proposal, a home could not be rented to transients for less than 30 days in most single-family zones of the city. In a multifamily zone, renters would have to stay at least seven days, Council President Sherri Lightner said.
In addition, renters or owners of single-family homes could not rent out a room or space for less than seven days. Areas that allow visitor accommodations would be permitted to have short-term rentals.
If the rule change goes into effect, the municipal code appears to levy a $2,500 fine per violation and a maximum of $250,000 per parcel of land for violations.
"The purpose and intent of the residential zone is for residents," Lightner said.
The council is expected to take up the measure at a special meeting Tuesday.
San Francisco-based Airbnb, the largest service that books rentals in San Diego, says it has 4,900 "hosts" within city limits, 67% of whom rent out an entire home, 30% a private space in a home and 3% a shared space.
Amy Faucett, chief operating officer of the San Diego Regional Chamber of Commerce, called on the council to reject the proposal and wait for stakeholders to reach a consensus.
"From a business community standpoint … we all agree it needs to be regulated," Faucett said at a news conference Wednesday. "You can't have irresponsible operators in neighborhoods."
Councilman Chris Cate told reporters that the measure would push short-term rentals "underground, further complicating any regulation and enforcement by the city." He'd prefer to institute fees, fines and permits to regulate short-term rentals.
Some speakers at Wednesday's news conference said banning short-term rentals could hurt small business and make housing less affordable.
"I depend on Airbnb to help me live in my place," said Alicia Sacks, 70, who rents out a futon in her home for about $40 a night. She said she survives on about $620 per month from Social Security and pays more than $800 in rent.
Read full article here:
http://www.latimes.com/business/la-fi-airbnb-san-diego-20161027-story.html
Save
Save