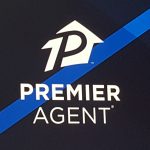 A brief 10-hour Zillow conference kicked off yesterday.  In his opening remarks, Spencer was his usual effervescent self, and assured the crowd that the Zillow dominance is bigger and better than ever:
 Unique users of Zillow and Trulia were up to 171 million in May.
 Twice as many realtors are at this year's event, compared to 2015.
 The number of Premier Agents has dropped from 110,000 to 80,000.
The Premier Agents are the realtors paying to advertise on Zillow, and those being lauded at this event.  He spun the PA decline as Zillow's desire to only work with the best realtors, but the only qualification to be a Premier Agent is to be willing to pay for their advertising.
He talked about real estate teams and how they are taking over the marketplace.  It is more than a subtle change, and it is great for Zillow.
The most successful Zillow realtors are those that have 10-30 people on their teams, and are closing 100-400 sales per year.  They spend five-figures per month on Zillow advertising, and dominate their region.
In the beginning, the MLS was created to enable cooperation between realtors, where I sell your listings, and you sell mine.  It is an amazing marketplace where competing agents contribute their listings to the overall supply of homes for sale and encourage every agent to bring a buyer – which has always been in the best interest of consumers.
But the team approach is eroding the cooperation between agents.  Sure, the teams are happy to share their listings with other realtors; that is, if none of the team's buyer-agents sell it from incessant 'coming-soon' marketing.
This is where a statewide MLS with a voice could make a stand, in the name of doing what's best for the consumers – share all listings with all agents.
It's too late though.  Zillow and the big Premier Agent teams have too much of a head start, especially in the lower-priced areas of the country where demand is high and scrutiny is low – people just want to buy a house.
Here are some of Spencer's opening remarks – they are very focused on the mobile experience, and being the biggest provider of American real estate listings to China: