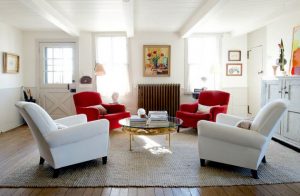 When you've decided to sell your home, the last thing you want to do is spend money to spruce the place up. After all, whoever buys it is going to replace those outdated kitchen cabinets and grungy bathroom tiles anyway, right?
"We're often asked why any money should be spent freshening," said Mickey Conlon, an associate broker with Douglas Elliman Real Estate. "The answer has to do with the psychological effect of assessing a renovation on a prospective purchase. Buyers assign dollar values to repairs that typically exceed the actual cost of remediation."
To get the best return on your investment — and avoid turning off potential buyers — you need to ensure your home looks its best when it hits the market. At the same time, you don't want to waste effort or money on improvements that won't pay off.
Read full article here – good tips:
http://www.nytimes.com/2016/09/18/realestate/preparing-your-home-for-sale.html