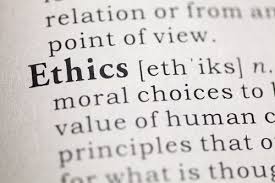 While we are poking holes in the Realtor Code of Ethics, let's don't forget the old 3-10, which is hard to dispute.
Agents have a fiduciary duty to do what is best for the client.  Listing agents who sell their properties without exposing them to the open market via the MLS would seem to be in direct violation here, but instead the practice is encouraged in offices around the country:
Standard of Practice 3-10
The duty to cooperate established in Article 3 relates to the obligation to share information on listed property, and to make property available to other brokers for showing to prospective purchasers/tenants when it is in the best interests of sellers/landlords. (Adopted 1/11)
The Code of Ethics says listing agents are obligated to 'make property available to other brokers', which is also part of the agreement for agents to join the local Association of Realtors. I share my listings with you, and you share yours with me.
Of the NSDCC closed sales this year, 4% have a days-on-market of zero, which doesn't automatically mean that they weren't on the open market, but the vast majority have remarks like "sold before processing', a blatant message that this listing wasn't made available to other brokers.
Though only 4% are successful, I'd guess that 30% to 40% of all listings try some sort of 'Coming Soon' pre-market activity.  And how many other deals are put together ahead of time by the listing agent, who then let the new listing sit on the MLS for a day or two just for posterity?
I don't care which way the game is played, or if there are any rules at all – which, in reality, there aren't any when commissions are on the line.  I just wish N.A.R. would stop pushing how ethical agents are just because we have a Code of Ethics.