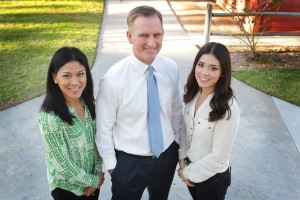 Are you thinking of moving? I want to be your realtor!  The primary focus of this blog is to provide educational materials about our local market, and to demonstrate how I can help you. 
Here is how it turned out for one recent seller (thanks skerzz!):
I followed Jim's blog for several years and decided to contact him (along with several other realtors) when an out-of-state work relocation required me to sell my home in San Marcos, Ca. At our initial meeting, Jim spent a significant amount of time discussing pricing options, strategy, as well as providing recommendations for improvements /upgrades (including recommended contractors) that would help sell our property quickly and return maximum value.
I ultimately selected Jim because of his knowledge of the market, his honest assessment of my property and condition, experience handling multiple offers, contractor resources, professionalism, and pricing.
I am extremely happy I selected Jim (and Donna & Kayla) to sell my home. Jim went the extra mile with regards to all aspects of the sales process; everything from recommendations of top-notch (and affordable) contractors, to the amazing professional photography (including very cool drone photos), exposure of my listing on his blog, driving TONS of traffic to the open house, nailing the listing price, patching pot-holes in our private drive to overcome buyer objections, to his professional assistance in analyzing multiple purchase offers and negotiating sales price, terms, repairs, etc. — Jim more than exceeded expectations.
Once under contract, Jim's wife (Donna) did an amazing job at pushing forward with the paperwork and all the behind the scenes details to ensure a fast and timely close of escrow.
Ultimately, Jim and his team delivered on everything I was looking for — a quick sale, strong sales price that returned the value he estimated on his recommended improvements/upgrades before listing all while limiting my stress during the process. It was refreshing to work with such a great agent and team. I highly recommend Jim and his team and would not think twice about using him again for any of my future real estate transactions in San Diego County.
For more reviews, see the right-hand column or click here: