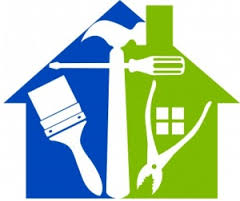 Back in 2009, we ran the first post entitled, Home Maintenance Costs:
https://www.bubbleinfo.com/2009/09/17/home-maintenance-costs/
After discussing the need for home maintenance with several clients  recently, I thought it would be a great time to review.
Every condo association in California is required to complete a Reserve Study so they are socking away enough money every month to repair and replace every item needed over time.  Homeowners should do the same!
Examples of things that need regular repair/replacement:  Air conditioning, appliances, BBQ, ducting, faucets, flooring, furnace, lighting, painting, roof, siding, sinks, toilets, windows, etc.
These are pure home repairs and replacements – they don't include exterior maintenance or home improvements/upgrades/updating, which all matter too.
I came up with my own formula to estimate how much money homeowners should spend each year just on maintenance – try it out:
Age of home X square footage/15 = Annual spend
The 15 was derived from a reasonable number of years it will take to catch up on everything if you start today.  You may want to re-start again in year 16!
My formula is unscientific, but it is close enough.  Spend something!
Doing regular repairs will help you avoid multiple major expenses, and save you from needing a complete redo when it comes time to sell.
The joys of homeownership!