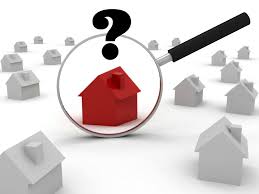 Summer is wrapping up, which is a tricky time of the year to estimate the value of a home using comps from the last six months.  Sellers and agents are happy to tout that they "have comps", but those sales from the hot spring selling season may not translate the same in the off-season.
Here are the concerns with using springtime comps in the fall:
 More competition = slightly higher prices in spring.
 Buyers expect softer prices in the off-season.
 Buyers have seen the comps – have you?
 Any newer comps will offset, and be more important.
Besides……if you 'have comps', then why isn't it selling?
At first, most sellers are addicted to getting more than the last guy.  But as weeks or months go by, you have to re-calibrate – 'having comps' isn't enough.
Greed can be blinding though, and sometimes it's just a matter of a few percentage points.  Here's a recent example:
A house was listed in the high-$900,000s, for which the sellers had paid in the $500,000s a decade ago – and their loan amount was lower.
The listing agent boasted that not only did they have comps, but they had already received four offers, the highest of which was $950,000.
At that price, the sellers could have walked away with their $500,000 in equity tax-free, but that wasn't enough.  Instead, they are holding out for that extra $10,000 to $20,000, because they 'have comps'!
Save
Save