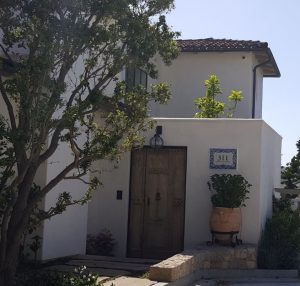 It appears that our inventory has peaked for the year – all four categories declined this week.
The cost-per-sf of the Under-$800,000 actives has been over $400/sf for ten weeks straight.  Today we hit a record = $423/sf, which is almost as much as the next category up (average $426/sf for active listings priced between $800,000 and $1,400,000).
But the average cost-per-sf in the three higher categories has remained about the same since we started two years ago – or a little lower.
In the last 90 days, 702 sales have closed under $2,000,000 between La Jolla and Carlsbad, and their average days-on-market was 31 days (the median DOM was 17 days!).  If your DOM is triple digits and you don't feel like lowering your price, you might as well hang it up for the year.
Click on the 'Read More' link below for the NSDCC active-inventory data:
The UNDER-$800,000 Market:
| | | | | |
| --- | --- | --- | --- | --- |
| Date | NSDCC Active Listings | Avg. LP/sf | DOM | Avg SF |
| November 25 | 95 | $376/sf | 47 | 1,988sf |
| December 2 | 79 | $371/sf | 50 | 2,047sf |
| December 9 | 72 | $383/sf | 43 | 1,954sf |
| December 16 | 81 | $378/sf | 42 | 1,948sf |
| December 23 | 77 | $374/sf | 49 | 1,937sf |
| December 30 | 76 | $373/sf | 51 | 1,950sf |
| January 6 | 74 | $370/sf | 49 | 1,995sf |
| January 13 | 71 | $381/sf | 44 | 1,921sf |
| January 20 | 72 | $384/sf | 41 | 1,877sf |
| January 27 | 75 | $399/sf | 40 | 1,891sf |
| February 3 | 78 | $409/sf | 41 | 1,876sf |
| February 10 | 82 | $395/sf | 38 | 1,927sf |
| February 17 | 85 | $387/sf | 35 | 1,929sf |
| February 24 | 90 | $383/sf | 37 | 2,008sf |
| March 3 | 82 | $397/sf | 39 | 1,942sf |
| March 10 | 88 | $377/sf | 37 | 2,008sf |
| March 17 | 89 | $366/sf | 34 | 2,038sf |
| March 24 | 79 | $369/sf | 34 | 2,031sf |
| March 31 | 78 | $367/sf | 39 | 2,069sf |
| April 7 | 87 | $373/sf | 32 | 2,054sf |
| April 14 | 97 | $380/sf | 31 | 2,000sf |
| April 21 | 87 | $377/sf | 32 | 2,062sf |
| April 28 | 107 | $379/sf | 29 | 2,044sf |
| May 5 | 114 | $376/sf | 27 | 2,046sf |
| May 12 | 108 | $385/sf | 31 | 2,012sf |
| May 19 | 107 | $385/sf | 0 | 0sf |
| May 26 | 105 | $375/sf | 34 | 0sf |
| Jun 2 | 102 | $376/sf | 36 | 0sf |
| Jun 9 | 102 | $377/sf | 37 | 0sf |
| Jun 16 | 104 | $369/sf | 35 | 0sf |
| Jun 23 | 111 | $380/sf | 34 | 0sf |
| Jun 30 | 119 | $376/sf | 36 | 0sf |
| Jul 7 | 122 | $387/sf | 36 | 0sf |
| Jul 14 | 127 | $388/sf | 34 | 0sf |
| Jul 21 | 135 | $381/sf | 36 | 0sf |
| Jul 28 | 144 | $382/sf | 37 | 0sf |
| Aug 4 | 148 | $379/sf | 39 | 0sf |
| Aug 11 | 135 | $375/sf | 42 | 0sf |
| Aug 25 | 135 | $374/sf | 43 | 0sf |
| Sep 1 | 126 | $377/sf | 46 | 0sf |
| Sep 8 | 130 | $375/sf | 46 | 0sf |
| Sep 15 | 134 | $369/sf | 45 | 0sf |
| Sep 22 | 127 | $376/sf | 49 | 0sf |
| Sep 29 | 132 | $378/sf | 48 | 0sf |
| Oct 6 | 130 | $367/sf | 48 | 0sf |
| Oct 13 | 131 | $378/sf | 44 | 0sf |
| Oct 20 | 130 | $385/sf | 45 | 0sf |
| Oct 27 | 128 | $375/sf | 48 | 0sf |
| Nov 3 | 128 | $371/sf | 49 | 0sf |
| Nov 10 | 126 | $366/sf | 52 | 0sf |
| Nov 17 | 115 | $367/sf | 51 | 0sf |
| Nov 24 | 122 | $373/sf | 46 | 2,007sf |
| Dec 1 | 113 | $375/sf | 46 | 2,007sf |
| Dec 8 | 113 | $372/sf | 50 | 2,028sf |
| Dec 15 | 108 | $366/sf | 53 | 2,053sf |
| Dec 22 | 101 | $364/sf | 52 | 2,044sf |
| Dec 29 | 92 | $365/sf | 57 | 2,019sf |
| Jan 5 | 84 | $363/sf | 56 | 1,992sf |
| Jan 12 | 88 | $372/sf | 55 | 1,976sf |
| Jan 19 | 86 | $394/sf | 49 | 2,172sf |
| Jan 26 | 81 | $406/sf | 52 | 2,142sf |
| Feb 2 | 87 | $400/sf | 48 | 2,126sf |
| Feb 9 | 83 | $389/sf | 47 | 2,175sf |
| Feb 16 | 77 | $401/sf | 49 | 2,152sf |
| Feb 23 | 77 | $413/sf | 42 | 2,141sf |
| Mar 2 | 70 | $379/sf | 43 | 1,945sf |
| Mar 9 | 65 | $370/sf | 51 | 2,003sf |
| Mar 16 | 69 | $386/sf | 47 | 2,063sf |
| Mar 23 | 84 | $379/sf | 40 | 2,066sf |
| Mar 30 | 79 | $381/sf | 39 | 2,087sf |
| Apr 6 | 81 | $385/sf | 34 | 2,058sf |
| Apr 13 | 65 | $383/sf | 42 | 2,149sf |
| Apr 20 | 71 | $379/sf | 37 | 2,019sf |
| Apr 27 | 75 | $366/sf | 35 | 2,122sf |
| May 4 | 69 | $374/sf | 33 | 2,103sf |
| May 11 | 72 | $379/sf | 33 | 2,040sf |
| May 18 | 81 | $382/sf | 33 | 2,026sf |
| May 25 | 79 | $386/sf | 31 | 1,999sf |
| June 1 | 85 | $391/sf | 31 | 2,032sf |
| June 8 | 89 | $387/sf | 31 | 1,967sf |
| June 15 | 97 | $380/sf | 32 | 2,007sf |
| June 22 | 98 | $384/sf | 35 | 1,975sf |
| June 29 | 94 | $393/sf | 37 | 1,944sf |
| July 6 | 101 | $404/sf | 34 | 1,865sf |
| July 13 | 116 | $390/sf | 31 | 1,931sf |
| July 20 | 115 | $397/sf | 34 | 1,933sf |
| July 27 | 105 | $389/sf | 35 | 1,966sf |
| Aug 3 | 104 | $391/sf | 38 | 1,962sf |
| Aug 10 | 95 | $392/sf | 40 | 1,965sf |
| Aug 17 | 94 | $395/sf | 39 | 1,948sf |
| Aug 24 | 88 | $392/sf | 41 | 1,964sf |
| Aug 31 | 97 | $397/sf | 38 | 1,935sf |
| Sep 7 | 103 | $396/sf | 38 | 1,957sf |
| Sep 14 | 94 | $398/sf | 38 | 1,979sf |
| Sep 21 | 94 | $384/sf | 39 | 2,037sf |
| Sep 28 | 90 | $384/sf | 39 | 2,047sf |
| Oct 5 | 93 | $391/sf | 41 | 2,024sf |
| Oct 12 | 91 | $395/sf | 42 | 2,006sf |
| Oct 19 | 93 | $381/sf | 44 | 2,056sf |
| Oct 26 | 87 | $386/sf | 45 | 2,062sf |
| Nov 2 | 91 | $386/sf | 46 | 2,023sf |
| Nov 9 | 87 | $387/sf | 47 | 2,026sf |
| Nov 16 | 76 | $381/sf | 53 | 2,061sf |
| Nov 23 | 77 | $395/sf | 55 | 2,031sf |
| Nov 30 | 70 | $400/sf | 57 | 1,974sf |
| Dec 7 | 65 | $397/sf | 53 | 1.985sf |
| Dec 14 | 62 | $388/sf | 55 | 2,053sf |
| Dec 21 | 59 | $401/sf | 55 | 2,001sf |
| Jan 4 | 58 | $388/sf | 71 | 2,043sf |
| Jan 11 | 55 | $379/sf | 67 | 2,036sf |
| Jan 18 | 50 | $367/sf | 54 | 2,046sf |
| Jan 25 | 57 | $372/sf | 42 | 2,071sf |
| Feb 1 | 59 | $375/sf | 36 | 2,097sf |
| Feb 8 | 49 | $376/sf | 40 | 2,074sf |
| Feb 15 | 58 | $396/sf | 31 | 1,987sf |
| Feb 22 | 56 | $392/sf | 32 | 1,976sf |
| Feb 29 | 50 | $384/sf | 34 | 2,044sf |
| Mar 7 | 49 | $388/sf | 34 | 2,108sf |
| Mar 21 | 37 | $368/sf | 40 | 2,122sf |
| Mar 28 | 41 | $387/sf | 34 | 2,078sf |
| Apr 4 | 34 | $376/sf | 43 | 2,087sf |
| Apr 11 | 37 | $357/sf | 41 | 2,133sf |
| Apr 18 | 39 | $378/sf | 39 | 1,990sf |
| Apr 25 | 26 | $394/sf | 41 | 2,007sf |
| May 2 | 33 | $409/sf | 41 | 1,943sf |
| May 9 | 35 | $397/sf | 37 | 1,953sf |
| May 16 | 40 | $406/sf | 36 | 1,940sf |
| May 23 | 40 | $392/sf | 33 | 2,058sf |
| May 30 | 43 | $411/sf | 35 | 1,943sf |
| Jun 6 | 45 | $421/sf | 30 | 1,870sf |
| Jun 13 | 50 | $412/sf | 32 | 1,864sf |
| Jun 20 | 48 | $410/sf | 34 | 1,865sf |
| Jun 27 | 50 | $410/sf | 30 | 1,884sf |
| Jul 4 | 57 | $406/sf | 26 | 1,913sf |
| Jul 11 | 59 | $413/sf | 27 | 1,906sf |
| Jul 18 | 62 | $403/sf | 29 | 1,915sf |
| Jul 25 | 61 | $409/sf | 30 | 1,899sf |
| Aug 1 | 53 | $423/sf | 31 | 1,882sf |
The $800,000 – $1,400,000 Market:
| | | | | |
| --- | --- | --- | --- | --- |
| Date | NSDCC Active Listings | Avg. LP/sf | DOM | Avg SF |
| November 25 | 245 | $448/sf | 61 | 2,856sf |
| December 2 | 239 | $448/sf | 64 | 2,851sf |
| December 9 | 226 | $461/sf | 65 | 2,812sf |
| December 16 | 211 | $464/sf | 66 | 2,794sf |
| December 23 | 197 | $453/sf | 73 | 2,813sf |
| December 30 | 173 | $450/sf | 78 | 2,821sf |
| January 6 | 170 | $470/sf | 65 | 2,757sf |
| January 13 | 168 | $463/sf | 59 | 2,764sf |
| January 20 | 174 | $444/sf | 51 | 2,882sf |
| January 27 | 166 | $435/sf | 52 | 2,902sf |
| February 3 | 165 | $441/sf | 53 | 2,857sf |
| February 10 | 175 | $443/sf | 51 | 2,852sf |
| February 17 | 180 | $447/sf | 50 | 2,803sf |
| February 24 | 188 | $438/sf | 44 | 2,846sf |
| March 3 | 202 | $421/sf | 44 | 2,936sf |
| March 10 | 215 | $431/sf | 41 | 2,854sf |
| March 17 | 223 | $421/sf | 42 | 2,918sf |
| March 24 | 217 | $419/sf | 42 | 2,941sf |
| March 31 | 223 | $425/sf | 44 | 2,887sf |
| April 7 | 224 | $428/sf | 44 | 2,881sf |
| April 14 | 233 | $429/sf | 44 | 2,892sf |
| April 21 | 237 | $432/sf | 44 | 2,894sf |
| April 28 | 240 | $430/sf | 45 | 2,848sf |
| May 5 | 272 | $434/sf | 42 | 2,838sf |
| May 12 | 269 | $438/sf | 42 | 2,831sf |
| May 19 | 275 | $436/sf | 0 | 0sf |
| May 26 | 276 | $429/sf | 49 | 0sf |
| Jun 2 | 270 | $431/sf | 50 | 0sf |
| Jun 9 | 292 | $454/sf | 52 | 0sf |
| Jun 16 | 299 | $443/sf | 52 | 0sf |
| Jun 23 | 304 | $437/sf | 51 | 0sf |
| Jun 30 | 304 | $431/sf | 53 | 0sf |
| Jul 7 | 307 | $423/sf | 55 | 0sf |
| Jul 14 | 297 | $421/sf | 54 | 0sf |
| Jul 21 | 310 | $410/sf | 53 | 0sf |
| Jul 28 | 329 | $411/sf | 53 | 0sf |
| Aug 4 | 337 | $415/sf | 52 | 0sf |
| Aug 11 | 336 | $420/sf | 51 | 0sf |
| Aug 25 | 318 | $428/sf | 55 | 0sf |
| Sep 1 | 310 | $426/sf | 56 | 0sf |
| Sep 8 | 306 | $427/sf | 56 | 0sf |
| Sep 15 | 312 | $434/sf | 57 | 0sf |
| Sep 22 | 315 | $435/sf | 60 | 0sf |
| Sep 29 | 308 | $443/sf | 59 | 0sf |
| Oct 6 | 304 | $435/sf | 60 | 0sf |
| Oct 13 | 304 | $432/sf | 61 | 0sf |
| Oct 20 | 311 | $440/sf | 62 | 0sf |
| Oct 27 | 301 | $434/sf | 64 | 0sf |
| Nov 3 | 293 | $435/sf | 62 | 0sf |
| Nov 10 | 286 | $433/sf | 64 | 0sf |
| Nov 17 | 275 | $433/sf | 66 | 0sf |
| Nov 24 | 256 | $431/sf | 69 | 2,948sf |
| Dec 1 | 253 | $433/sf | 71 | 2,956sf |
| Dec 8 | 247 | $435/sf | 74 | 2,937sf |
| Dec 15 | 241 | $436/sf | 77 | 2,920sf |
| Dec 22 | 221 | $439/sf | 81 | 2,887sf |
| Dec 29 | 200 | $442/sf | 87 | 2,871sf |
| Jan 5 | 181 | $436/sf | 83 | 2,890sf |
| Jan 12 | 182 | $433/sf | 76 | 2,889sf |
| Jan 19 | 193 | $445/sf | 71 | 2,948sf |
| Jan 26 | 189 | $456/sf | 67 | 2,881sf |
| Feb 2 | 202 | $449/sf | 67 | 2,918sf |
| Feb 9 | 208 | $452/sf | 65 | 2,945sf |
| Feb 16 | 211 | $443/sf | 65 | 2,952sf |
| Feb 23 | 203 | $450/sf | 67 | 2,910sf |
| Mar 2 | 200 | $438/sf | 59 | 2,885sf |
| Mar 9 | 222 | $436/sf | 53 | 2,860sf |
| Mar 16 | 221 | $431/sf | 53 | 2,894sf |
| Mar 23 | 206 | $432/sf | 54 | 2,900sf |
| Mar 30 | 202 | $420/sf | 53 | 2,880sf |
| Apr 6 | 206 | $418/sf | 53 | 2,870sf |
| Apr 13 | 220 | $442/sf | 45 | 2,914sf |
| Apr 20 | 228 | $419/sf | 44 | 2,918sf |
| Apr 27 | 244 | $421/sf | 45 | 2,881sf |
| May 4 | 252 | $411/sf | 45 | 2,954sf |
| May 11 | 252 | $411/sf | 46 | 2,944sf |
| May 18 | 259 | $404/sf | 45 | 3,007sf |
| May 25 | 263 | $400/sf | 46 | 3,020sf |
| June 1 | 275 | $402/sf | 46 | 2,970sf |
| June 8 | 268 | $403/sf | 45 | 2,969sf |
| June 15 | 271 | $400/sf | 48 | 2,944sf |
| June 22 | 276 | $402/sf | 47 | 2,892sf |
| June 29 | 278 | $408/sf | 49 | 2,905sf |
| July 6 | 283 | $414/sf | 51 | 2,883sf |
| July 13 | 302 | $413/sf | 48 | 2,901sf |
| July 20 | 309 | $409/sf | 48 | 2,926sf |
| July 27 | 301 | $410/sf | 48 | 2,917sf |
| Aug 3 | 292 | $405/sf | 49 | 2,931sf |
| Aug 10 | 297 | $412/sf | 48 | 2,845sf |
| Aug 17 | 291 | $411/sf | 50 | 2,844sf |
| Aug 24 | 283 | $414/sf | 53 | 2,839sf |
| Aug 31 | 286 | $414/sf | 54 | 2,844sf |
| Sep 7 | 278 | $415/sf | 54 | 2,859sf |
| Sep 14 | 286 | $413/sf | 58 | 2,886sf |
| Sep 21 | 283 | $412/sf | 53 | 2,872sf |
| Sep 28 | 277 | $409/sf | 55 | 2,892sf |
| Oct 5 | 278 | $412/sf | 53 | 2,866sf |
| Oct 12 | 267 | $419/sf | 58 | 2,857sf |
| Oct 19 | 276 | $420/sf | 58 | 2,846sf |
| Oct 26 | 269 | $423/sf | 59 | 2,807sf |
| Nov 2 | 251 | $429/sf | 57 | 2,804sf |
| Nov 9 | 250 | $436/sf | 56 | 2,802sf |
| Nov 16 | 234 | $440/sf | 58 | 2,816sf |
| Nov 23 | 225 | $443/sf | 62 | 2,805sf |
| Nov 30 | 210 | $444/sf | 64 | 2,801sf |
| Dec 7 | 208 | $445/sf | 62 | 2,817sf |
| Dec 14 | 193 | $439/sf | 63 | 2,863sf |
| Dec 21 | 189 | $425/sf | 62 | 2,884sf |
| Jan 4 | 170 | $421/sf | 68 | 2,900sf |
| Jan 11 | 171 | $422/sf | 64 | 2,870sf |
| Jan 18 | 190 | $418/sf | 57 | 2,885sf |
| Jan 25 | 190 | $414/sf | 55 | 2,936sf |
| Feb 1 | 186 | $415/sf | 54 | 2,906sf |
| Feb 8 | 184 | $416/sf | 55 | 2,892sf |
| Feb 15 | 180 | $416/sf | 55 | 2,884sf |
| Feb 22 | 178 | $420/sf | 54 | 2,877sf |
| Feb 29 | 177 | $420/sf | 54 | 2,892sf |
| Mar 7 | 207 | $418/sf | 47 | 2,904sf |
| Mar 21 | 207 | $411/sf | 47 | 2,933sf |
| Mar 28 | 205 | $419/sf | 49 | 2,879sf |
| Apr 4 | 220 | $420/sf | 50 | 2,862sf |
| Apr 11 | 235 | $421/sf | 47 | 2,898sf |
| Apr 18 | 228 | $419/sf | 46 | 2,914sf |
| Apr 25 | 246 | $420/sf | 47 | 2,925sf |
| May 2 | 247 | $418/sf | 48 | 2,945sf |
| May 9 | 233 | $420/sf | 50 | 2,949sf |
| May 16 | 247 | $440/sf | 46 | 2,890sf |
| May 23 | 246 | $437/sf | 47 | 2,901sf |
| May 30 | 247 | $431/sf | 48 | 2,921sf |
| Jun 6 | 242 | $437/sf | 51 | 2,921sf |
| Jun 13 | 246 | $439/sf | 51 | 2,897sf |
| Jun 20 | 247 | $430/sf | 53 | 2,958sf |
| Jun 27 | 266 | $429/sf | 51 | 2,944sf |
| Jul 4 | 279 | $426/sf | 48 | 2,934sf |
| Jul 11 | 269 | $431/sf | 51 | 2,930sf |
| Jul 18 | 276 | $431/sf | 46 | 2,915sf |
| Jul 25 | 286 | $425/sf | 46 | 2,921sf |
| Aug 1 | 285 | $426/sf | 46 | 2,907sf |
The $1,400,000 – $2,400,000 Market:
Date

NSDCC Active Listings

Avg. LP/sf

DOM

Avg SF

November 25

227

$580/sf

81

3,692sf

December 2

222

$588/sf

85

3,653sf

December 9

219

$586/sf

87

3,636sf

December 16

211

$593/sf

88

3,627sf

December 23

196

$601/sf

94

3,581sf

December 30

190

$597/sf

100

3,591sf

January 6

175

$595/sf

97

3,594sf

January 13

184

$600/sf

92

3,590sf

January 20

187

$589/sf

83

3,663sf

January 27

195

$589/sf

80

3,649sf

February 3

196

$573/sf

78

3,730sf

February 10

205

$583/sf

76

3,687sf

February 17

216

$582/sf

72

3,729sf

February 24

211

$584/sf

77

3,744sf

March 3

221

$585/sf

78

3,761sf

March 10

228

$585/sf

77

3,740sf

March 17

217

$584/sf

75

3,744sf

March 24

231

$584/sf

73

3,742sf

March 31

232

$569/sf

71

3,750sf

April 7

230

$569/sf

71

3,753sf

April 14

233

$564/sf

69

3,748sf

April 21

244

$563/sf

67

3,780sf

April 28

238

$566/sf

66

3,757sf

May 5

247

$571/sf

61

3,746sf

May 12

251

$559/sf

64

3,782sf

May 19

256

$562/sf

0

0sf

May 26

263

$552/sf

69

0sf

Jun 2

261

$561/sf

69

0sf

Jun 9

273

$566/sf

70

0sf

Jun 16

276

$571/sf

70

0sf

Jun 23

289

$581/sf

70

0sf

Jun 30

292

$594/sf

72

0sf

Jul 7

288

$588/sf

74

0sf

Jul 14

290

$590/sf

72

0sf

Jul 21

277

$578/sf

74

0sf

Jul 28

271

$579/sf

71

0sf

Aug 4

269

$586/sf

70

0sf

Aug 11

276

$571/sf

71

0sf

Aug 25

271

$579/sf

81

0sf

Sep 1

265

$581/sf

82

0sf

Sep 8

270

$580/sf

80

0sf

Sep 15

279

$575/sf

82

0sf

Sep 22

281

$563/sf

83

Sep 29

278

$568/sf

82

0sf

Oct 6

266

$583/sf

81

0sf

Oct 13

278

$583/sf

83

0sf

Oct 20

270

$591/sf

87

0sf

Oct 27

262

$585/sf

92

0sf

Nov 3

262

$589/sf

95

0sf

Nov 10

247

$588/sf

96

0sf

Nov 17

240

$590/sf

96

0sf

Nov 24

234

$583/sf

97

3,646sf

Dec 1

224

$602/sf

95

3,564sf

Dec 8

221

$592/sf

97

3,626sf

Dec 15

213

$580/sf

101

3,641sf

Dec 22

198

$579/sf

107

3,660sf

Dec 29

189

$578/sf

112

3,679sf

Jan 5

177

$595/sf

113

3,638sf

Jan 12

184

$589/sf

106

3,627sf

Jan 19

183

$610/sf

102

3,674sf

Jan 26

185

$610/sf

100

3,655sf

Feb 2

182

$615/sf

99

3,641sf

Feb 9

192

$607/sf

97

3,666sf

Feb 16

208

$614/sf

92

3,666sf

Feb 23

201

$614/sf

89

3,728sf

Mar 2

198

$602/sf

86

3,653sf

Mar 9

208

$596/sf

81

3,681sf

Mar 16

208

$600/sf

79

3,679sf

Mar 23

211

$602/sf

79

3,662sf

Mar 30

208

$602/sf

79

3,707sf

Apr 6

210

$604/sf

77

3,634sf

Apr 13

218

$588/sf

80

3,684sf

Apr 20

225

$594/sf

77

3,626sf

Apr 27

224

$565/sf

78

3,741sf

May 4

229

$563/sf

77

3,764sf

May 11

237

$550/sf

76

3,815sf

May 18

242

$543/sf

69

3,835sf

May 25

248

$560/sf

73

3,746sf

June 1

239

$555/sf

77

3,767sf

June 8

252

$570/sf

71

3,729sf

June 15

260

$560/sf

72

3,721sf

June 22

276

$562/sf

72

3,729sf

June 29

283

$552/sf

71

3,772sf

July 6

271

$546/sf

73

3,795sf

July 13

274

$544/sf

72

3,798sf

July 20

276

$545/sf

75

3,796sf

July 27

283

$556/sf

77

3,774sf

Aug 3

284

$557/sf

76

3,777sf

Aug 10

291

$554/sf

76

3,779sf

Aug 17

298

$560/sf

77

3,749sf

Aug 24

301

$549/sf

77

3,783sf

Aug 31

294

$557/sf

77

3,751sf

Sep 7

283

$565/sf

79

3,747sf

Sep 14

274

$562/sf

82

3,785sf

Sep 21

277

$566/sf

81

3,763sf

Sep 28

268

$567/sf

84

3,750sf

Oct 5

265

$563/sf

87

3,750sf

Oct 12

259

$575/sf

86

3,715sf

Oct 19

257

$576/sf

87

3,692sf

Oct 26

251

$578/sf

91

3,708sf

Nov 2

233

$589/sf

90

3,671sf

Nov 9

226

$601/sf

93

3,621sf

Nov 16

223

$589/sf

91

3,660sf

Nov 23

231

$594/sf

90

3,646sf

Nov 30

225

$595/sf

91

3,626sf

Dec 7

217

$598/sf

91

3,576sf

Dec 14

211

$582/sf

91

3,644sf

Dec 21

203

$589/sf

93

3,613sf

Jan 4

189

$596/sf

90

3,559sf

Jan 11

191

$595/sf

85

3,553sf

Jan 18

207

$587/sf

82

3,600sf

Jan 25

220

$586/sf

77

3,636sf

Feb 1

223

$597/sf

67

3,547sf

Feb 8

234

$590/sf

65

3,551sf

Feb 15

234

$593/sf

65

3,554sf

Feb 22

250

$589/sf

67

3,549sf

Feb 29

248

$590/sf

68

3,552sf

Mar 7

254

$574/sf

67

3,595sf

Mar 21

261

$579/sf

66

3,586sf

Mar 28

264

$575/sf

70

3,594sf

Apr 4

272

$575/sf

63

3,627sf

Apr 11

260

$577/sf

64

3,650sf

Apr 18

257

$572/sf

63

3,627sf

Apr 25

273

$589/sf

59

3,561sf

May 2

283

$583/sf

59

3,600sf

May 9

292

$577/sf

57

3,609sf

May 16

295

$588/sf

59

3,572sf

May 23

300

$576/sf

60

3,617sf

May 30

301

$574/sf

61

3,639sf

Jun 6

296

$578/sf

62

3,626sf

Jun 13

315

$578/sf

61

3,616sf

Jun 20

344

$574/sf

63

3,624sf

Jun 27

339

$576/sf

62

3,621sf

Jul 4

335

$577/sf

65

3,658sf

Jul 11

325

$577/sf

69

3,667sf

Jul 18

335

$580/sf

68

3,635sf

Jul 25

339

$588/sf

68

3,551sf

Aug 1

328

$587/sf

69

3,576sf
The OVER-$2,400,000 Market:
| | | | | |
| --- | --- | --- | --- | --- |
| Date | NSDCC Active Listings | Avg. LP/sf | DOM | Avg SF |
| November 25 | 340 | $1,040/sf | 159 | 6,347sf |
| December 2 | 330 | $1,049/sf | 160 | 6,342sf |
| December 9 | 318 | $1,057/sf | 163 | 6,392sf |
| December 16 | 317 | $1,049/sf | 163 | 6,420sf |
| December 23 | 302 | $1,063/sf | 169 | 6,405sf |
| December 30 | 285 | $1,074/sf | 174 | 6,460sf |
| January 6 | 285 | $1,073/sf | 171 | 6,477sf |
| January 13 | 295 | $1,057/sf | 168 | 6,480sf |
| January 20 | 297 | $1,050/sf | 157 | 6,537sf |
| January 27 | 307 | $1,041/sf | 152 | 6,513sf |
| February 3 | 297 | $1,048/sf | 152 | 6,545sf |
| February 10 | 315 | $1,024/sf | 146 | 6,519sf |
| February 17 | 315 | $1,030/sf | 148 | 6,572sf |
| February 24 | 314 | $1,028/sf | 148 | 6,611sf |
| March 3 | 309 | $1,004/sf | 145 | 6,628sf |
| March 10 | 316 | $1,011/sf | 141 | 6,576sf |
| March 17 | 329 | $999/sf | 136 | 6,557sf |
| March 24 | 331 | $995/sf | 131 | 6,563sf |
| March 31 | 336 | $995/sf | 131 | 6,574sf |
| April 7 | 345 | $988/sf | 128 | 6,477sf |
| April 14 | 349 | $996/sf | 126 | 6,534sf |
| April 21 | 353 | $995/sf | 124 | 6,523sf |
| April 28 | 366 | $980/sf | 120 | 6,543sf |
| May 5 | 379 | $974/sf | 119 | 6,539sf |
| May 12 | 388 | $967/sf | 118 | 6,509sf |
| May 19 | 390 | $1,000/sf | 0 | 0sf |
| May 26 | 393 | $1,015/sf | 122 | 0sf |
| Jun 2 | 395 | $1,007/sf | 124 | 0sf |
| Jun 9 | 398 | $1,010/sf | 125 | 0sf |
| Jun 16 | 397 | $1,016/sf | 130 | 0sf |
| Jun 23 | 417 | $911/sf | 116 | 0sf |
| Jun 30 | 416 | $904/sf | 120 | 0sf |
| Jul 7 | 411 | $912/sf | 120 | 0sf |
| Jul 14 | 419 | $893/sf | 119 | 0sf |
| Jul 21 | 424 | $884/sf | 119 | 0sf |
| Jul 28 | 423 | $882/sf | 123 | 0sf |
| Aug 4 | 420 | $888/sf | 126 | 0sf |
| Aug 11 | 424 | $891/sf | 127 | 0sf |
| Aug 25 | 427 | $878/sf | 128 | 0sf |
| Sep 1 | 419 | $863/sf | 133 | 0sf |
| Sep 8 | 412 | $900/sf | 139 | 0sf |
| Sep 15 | 415 | $883/sf | 139 | 0sf |
| Sep 22 | 426 | $849/sf | 136 | 0sf |
| Sep 29 | 423 | $866/sf | 141 | 0sf |
| Oct 6 | 409 | $953/sf | 143 | 0sf |
| Oct 13 | 402 | $991/sf | 145 | 0sf |
| Oct 20 | 380 | $1,017/sf | 150 | 0sf |
| Oct 27 | 376 | $1,021/sf | 152 | 0sf |
| Nov 3 | 368 | $1,015/sf | 154 | 0sf |
| Nov 10 | 367 | $992/sf | 153 | 0sf |
| Nov 17 | 357 | $1,003/sf | 153 | 0sf |
| Nov 24 | 348 | $1,010/sf | 156 | 6,277sf |
| Dec 1 | 333 | $1,018/sf | 159 | 6,295sf |
| Dec 8 | 325 | $1,013/sf | 161 | 6,324sf |
| Dec 15 | 316 | $1,022/sf | 166 | 6,327sf |
| Dec 22 | 303 | $1,037/sf | 169 | 6,327sf |
| Dec 29 | 295 | $1,027/sf | 173 | 6,300sf |
| Jan 5 | 275 | $1,033/sf | 170 | 6,349sf |
| Jan 12 | 272 | $1,014/sf | 160 | 6,472sf |
| Jan 19 | 281 | $1,025/sf | 151 | 6,560sf |
| Jan 26 | 294 | $1,025/sf | 146 | 6,502sf |
| Feb 2 | 291 | $1,037/sf | 142 | 6,436sf |
| Feb 9 | 300 | $1,057/sf | 141 | 6,510sf |
| Feb 16 | 307 | $1,044/sf | 137 | 6,370sf |
| Feb 23 | 312 | $1,069/sf | 135 | 6,394sf |
| Mar 2 | 316 | $1,058/sf | 130 | 6,342sf |
| Mar 9 | 309 | $1,065/sf | 125 | 6,295sf |
| Mar 16 | 319 | $1,065/sf | 123 | 6,384sf |
| Mar 23 | 334 | $1,043/sf | 119 | 6,378sf |
| Mar 30 | 341 | $1,049/sf | 120 | 6,377sf |
| Apr 6 | 337 | $1,042/sf | 119 | 6,316sf |
| Apr 13 | 346 | $1,060/sf | 118 | 6,273sf |
| Apr 20 | 347 | $1,045/sf | 116 | 6,297sf |
| Apr 27 | 349 | $1,034/sf | 116 | 6,317sf |
| May 4 | 361 | $1,014/sf | 115 | 6,363sf |
| May 11 | 370 | $1,011/sf | 115 | 6,254sf |
| May 18 | 360 | $1,014/sf | 115 | 6,384sf |
| May 25 | 383 | $994/sf | 111 | 6,391sf |
| June 1 | 384 | $973/sf | 112 | 6,434sf |
| June 8 | 391 | $985/sf | 111 | 6,349sf |
| June 15 | 390 | $988/sf | 111 | 6,381sf |
| June 22 | 401 | 0/sf | 111 | 0sf |
| June 29 | 401 | 0/sf | 112 | 0sf |
| July 6 | 399 | 0/sf | 117 | 0sf |
| July 13 | 397 | 0/sf | 114 | 0sf |
| July 20 | 401 | 0/sf | 116 | 0sf |
| July 27 | 409 | $0/sf | 116 | 0sf |
| Aug 3 | 408 | $0/sf | 119 | 0sf |
| Aug 10 | 406 | $0/sf | 118 | 0sf |
| Aug 17 | 407 | $0/sf | 119 | 0sf |
| Aug 24 | 413 | $0/sf | 122 | 0sf |
| Aug 31 | 417 | $0/sf | 124 | 0sf |
| Sep 7 | 417 | $0/sf | 125 | 0sf |
| Sep 14 | 414 | $0/sf | 126 | 0sf |
| Sep 21 | 419 | $0/sf | 126 | 0sf |
| Sep 28 | 423 | $0/sf | 127 | 0sf |
| Oct 5 | 418 | $0/sf | 127 | 0sf |
| Oct 12 | 414 | $0/sf | 127 | 0sf |
| Oct 19 | 401 | $0/sf | 131 | 0sf |
| Oct 26 | 402 | $0/sf | 133 | 0sf |
| Nov 2 | 391 | $1,001/sf | 133 | 6,273sf |
| Nov 9 | 391 | $1,002/sf | 132 | 6,295sf |
| Nov 16 | 395 | $0/sf | 131 | 0sf |
| Nov 23 | 400 | $0/sf | 133 | 0sf |
| Nov 30 | 391 | $0/sf | 137 | 0sf |
| Dec 7 | 375 | $1,015/sf | 140 | 6,365sf |
| Dec 14 | 375 | $1,018/sf | 142 | 6,333sf |
| Dec 21 | 370 | $1,026/sf | 144 | 6,267sf |
| Jan 4 | 327 | $1,051/sf | 151 | 6,389sf |
| Jan 11 | 332 | $1,041/sf | 142 | 6,332sf |
| Jan 18 | 334 | $1,050/sf | 138 | 6,221sf |
| Jan 25 | 353 | $1,018/sf | 132 | 6,210sf |
| Feb 1 | 353 | $1,026/sf | 130 | 6,186sf |
| Feb 8 | 361 | $1,012/sf | 124 | 6,219sf |
| Feb 15 | 376 | $984/sf | 122 | 6,232sf |
| Feb 22 | 402 | $971/sf | 120 | 6,156sf |
| Feb 29 | 408 | $960/sf | 120 | 6,141sf |
| Mar 7 | 414 | $956/sf | 120 | 6,085sf |
| Mar 14 | 424 | $934/sf | 117 | 6,065sf |
| Mar 21 | 424 | $931/sf | 116 | 6,085sf |
| Mar 28 | 431 | $0/sf | 114 | 0sf |
| Apr 4 | 435 | $0/sf | 112 | 0sf |
| Apr 11 | 447 | $0/sf | 112 | 0sf |
| Apr 18 | 450 | $0/sf | 115 | 0sf |
| Apr 25 | 451 | $0/sf | 115 | 0sf |
| May 2 | 458 | $0/sf | 116 | 0sf |
| May 9 | 461 | $0/sf | 118 | 0sf |
| May 16 | 457 | $0/sf | 114 | 0sf |
| May 23 | 464 | $0/sf | 115 | 0sf |
| May 30 | 465 | $0/sf | 115 | 0sf |
| Jun 6 | 460 | $0/sf | 116 | 0sf |
| Jun 13 | 462 | $0/sf | 118 | 0sf |
| Jun 20 | 468 | $0/sf | 116 | 0sf |
| Jun 27 | 463 | $0/sf | 119 | 0sf |
| Jul 4 | 462 | $0/sf | 114 | 0sf |
| Jul 11 | 470 | $0/sf | 113 | 0sf |
| Jul 18 | 476 | $0/sf | 115 | 0sf |
| Jul 25 | 472 | $0/sf | 116 | 0sf |
| Aug 1 | 470 | $0/sf | 118 | 0sf |
(The MLS is surpressing data)
Weekly NSDCC New Listings and New Pendings
| | | |
| --- | --- | --- |
| Week | New Listings | New Pendings |
| May 30 | 70 | 84 |
| June 5 | 87 | 64 |
| June 11 | 77 | 69 |
| June 17 | 73 | 66 |
| June 24 | 100 | 69 |
| July 1 | 86 | 64 |
| July 8 | 81 | 53 |
| July 15 | 106 | 54 |
| July 22 | 105 | 89 |
| July 29 | 71 | 74 |
| Aug 5 | 105 | 64 |
| Aug 12 | 77 | 61 |
| Aug 19 | 88 | 73 |
| Aug 26 | 87 | 77 |
| Sep 2 | 76 | 55 |
| Sep 9 | 85 | 58 |
| Sep 16 | 102 | 61 |
| Sep 23 | 84 | 54 |
| Sep 30 | 73 | 80 |
| Oct 7 | 80 | 61 |
| Oct 14 | 78 | 53 |
| Oct 21 | 70 | 63 |
| Oct 28 | 54 | 40 |
| Nov 4 | 63 | 53 |
| Nov 11 | 49 | 64 |
| Nov 18 | 52 | 44 |
| Nov 25 | 48 | 40 |
| Dec 2 | 25 | 34 |
| Dec 9 | 45 | 47 |
| Dec 16 | 56 | 46 |
| Dec 23 | 21 | 39 |
| Dec 30 | 14 | 23 |
| Jan 6 | 63 | 25 |
| Jan 13 | 75 | 44 |
| Jan 20 | 98 | 51 |
| Jan 27 | 71 | 56 |
| Feb 3 | 74 | 63 |
| Feb 10 | 95 | 59 |
| Feb 17 | 81 | 76 |
| Feb 24 | 80 | 70 |
| Mar 3 | 88 | 71 |
| Mar 10 | 98 | 54 |
| Mar 17 | 87 | 65 |
| Mar 24 | 89 | 76 |
| Mar 31 | 77 | 57 |
| April 7 | 98 | 61 |
| April 14 | 108 | 72 |
| April 21 | 87 | 62 |
| April 28 | 122 | 73 |
| May 5 | 144 | 67 |
| May 12 | 96 | 85 |
| May 19 | 87 | 61 |
| May 26 | 97 | 72 |
| Jun 2 | 90 | 59 |
| Jun 9 | 108 | 52 |
| Jun 16 | 103 | 65 |
| Jun 23 | 131 | 62 |
| Jun 30 | 85 | 70 |
| July 7 | 83 | 59 |
| July 14 | 100 | 62 |
| July 21 | 112 | 75 |
| July 28 | 113 | 62 |
| Aug 4 | 84 | 48 |
| Aug 11 | 95 | 62 |
| Aug 18 | 83 | 54 |
| Aug 25 | 72 | 54 |
| Sep 1 | 71 | 60 |
| Sep 8 | 81 | 57 |
| Sep 15 | 80 | 49 |
| Sep 22 | 77 | 49 |
| Sep 29 | 79 | 51 |
| Oct 6 | 78 | 54 |
| Oct 13 | 73 | 54 |
| Oct 20 | 70 | 64 |
| Oct 27 | 55 | 54 |
| Nov 3 | 60 | 45 |
| Nov 10 | 72 | 63 |
| Nov 17 | 57 | 65 |
| Nov 24 | 56 | 41 |
| Dec 1 | 41 | 37 |
| Dec 8 | 46 | 30 |
| Dec 15 | 31 | 34 |
| Dec 22 | 30 | 31 |
| Dec 29 | 15 | 25 |
| Jan 5 | 36 | 25 |
| Jan 12 | 85 | 40 |
| Jan 19 | 78 | 48 |
| Jan 26 | 74 | 50 |
| Feb 2 | 77 | 43 |
| Feb 9 | 106 | 68 |
| Feb 16 | 81 | 67 |
| Feb 23 | 86 | 63 |
| Mar 2 | 83 | 64 |
| Mar 9 | 99 | 68 |
| Mar 16 | 93 | 76 |
| Mar 23 | 101 | 84 |
| Mar 30 | 89 | 81 |
| Apr 6 | 80 | 58 |
| Apr 13 | 95 | 68 |
| Apr 20 | 101 | 70 |
| Apr 27 | 77 | 69 |
| May 4 | 112 | 74 |
| May 11 | 100 | 67 |
| May 18 | 109 | 80 |
| May 25 | 91 | 69 |
| June 1 | 91 | 70 |
| June 8 | 107 | 90 |
| June 15 | 99 | 67 |
| June 22 | 107 | 62 |
| June 29 | 100 | 74 |
| July 6 | 91 | 62 |
| July 13 | 126 | 58 |
| July 20 | 93 | 62 |
| July 27 | 83 | 74 |
| Aug 3 | 90 | 56 |
| Aug 10 | 93 | 57 |
| Aug 17 | 85 | 60 |
| Aug 24 | 73 | 60 |
| Aug 31 | 82 | 54 |
| Sep 7 | 87 | 59 |
| Sep 14 | 80 | 51 |
| Sep 21 | 74 | 48 |
| Sep 28 | 76 | 53 |
| Oct 5 | 83 | 53 |
| Oct 12 | 63 | 54 |
| Oct 19 | 67 | 45 |
| Oct 26 | 62 | 50 |
| Nov 2 | 77 | 60 |
| Nov 9 | 74 | 54 |
| Nov 16 | 70 | 56 |
| Nov 23 | 72 | 49 |
| Nov 30 | 35 | 42 |
| Dec 7 | 57 | 42 |
| Dec 14 | 53 | 41 |
| Dec 21 | 51 | 30 |
| Dec 28 | 15 | 25 |
| Jan 4 | 38 | 22 |
| Jan 11 | 84 | 43 |
| Jan 18 | 96 | 33 |
| Jan 25 | 102 | 42 |
| Feb 1 | 87 | 46 |
| Feb 8 | 88 | 55 |
| Feb 15 | 102 | 71 |
| Feb 22 | 100 | 52 |
| Feb 29 | 80 | 72 |
| March 7 | 123 | 52 |
| March 14 | 101 | 75 |
| March 21 | 90 | 75 |
| March 28 | 94 | 64 |
| April 4 | 112 | 72 |
| April 11 | 95 | 75 |
| April 18 | 99 | 81 |
| April 25 | 105 | 72 |
| May 2 | 115 | 65 |
| May 9 | 100 | 76 |
| May 16 | 113 | 70 |
| May 23 | 110 | 75 |
| May 30 | 102 | 83 |
| Jun 6 | 91 | 68 |
| Jun 13 | 104 | 58 |
| Jun 20 | 111 | 62 |
| Jun 27 | 109 | 69 |
| Jul 4 | 99 | 59 |
| Jul 11 | 73 | 43 |
| Jul 18 | 119 | 61 |
| Jul 25 | 108 | 68 |
| Aug 1 | 92 | 68 |
Save