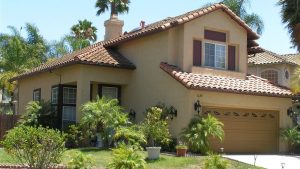 Great to see some national publicity shine on our area!  Oceanside has benefited greatly from the recent boom, just by being cheaper than the rest of the coast.  The last paragraph here might be a stretch though.
http://www.marketwatch.com/story/high-demand-for-homes-in-san-diego-area-drives-sellers-market-in-carlsbad-oceanside-2016-07-26
The San Diego metro area continues to be one of the hottest real estate markets in the U.S. This past May, pending sales for all properties in San Diego County increased 6.9% year over year, and the median sales price increased 5.6% to $475,000 in the same time frame, according to the Greater San Diego Association of Realtors.
But perhaps most impressive is the drastic decline in days on market until sale. In May 2015, all properties averaged 43 days on market, but this dropped 16.3% this past May to just 36 days on market. Single-family homes saw an average of 37 days on market, while condominiums and town homes averaged a meager 33 days. Unsurprisingly, these numbers are reflected in low inventory numbers, which declined 19.7% from May 2015 to this past May.
he North Coast region of San Diego County is one of the more desirable locations for home buyers along the coast, and this spring and summer the beachfront communities of Carlsbad and Oceanside have seen significant demand.
In the popular coastal 92008 ZIP code of Carlsbad, the median sales price for single-family homes increased an impressive 18.1% from May 2015 to this past May, reaching $915,000. The median sales price for town houses and condominiums, however, increased a whopping 54.7% in the same time frame, to $680,000. Inventory in the area is quite low, with just a 2.5-month supply for single-family homes and a meager two-month supply for townhouses and condominiums.
Going a bit further inland in Carlsbad can help buyers with the affordability issues that increasing prices are causing. In the 92010 ZIP code, prices are also increasing, but the median sales price there for a single-family home was just $735,000 this past May. Townhouses and condominiums in this area actually saw a decrease in median home price this past May, dropping 8.4% to $435,000.
Moving a little further up the coast to the Oceanside community makes for even larger gains in affordability, however. The market in Oceanside has been extremely strong, but it remains far more affordable than Carlsbad, and price gains have not been as drastic. This past May, the median sales price for a single-family home was just $557,500 in Oceanside's coastal ZIP code of 92054. In central Oceanside's 92058 area, single-family homes had a median sales price of $500,000 this past May, while townhouses and condominiums saw a median sales price of just $277,000.
Although the greater San Diego region remains one of the most popular real estate markets in the country, there are still communities that offer desirable coastal living with excellent schools, but at more affordable prices.