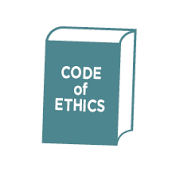 How about the agents who deliberately over-price their listings?
It's not the mean and nasty 'deliberate'; it's more of a friendly wink and a nod. Sellers want more money, not less, and it's irresistible for them to hire the agent who quotes them the highest price.
Agents who 'high-ball' to get the listing leave a tell-tale sign.  They insist on 6-12 month listings, which means they have no confidence in the price today, and are just praying they get lucky.
But let's check the N.A.R Code of Ethics:
REALTORS®, in attempting to secure a listing, shall not deliberately mislead the owner as to market value.
The key word is 'deliberately', and here is the definition:
Carefully weighted or considered; studied; intentional
Agents who intentionally high-ball their price to get the listing leave evidence.  They insist on a long listing period.  But if you had confidence in your price, why the long listing?
Is high-balling a problem?
Yes – if the Code of Ethics means anything.  Agents should be ethical and rely on demonstrating their skills to get the listing, and not buffalo the sellers by deliberately quoting an unrealistic price.  But agents get away with it because there is no enforcement, and as long as prices trend upward, eventually the market catches up with their price.
How can we inflict the Code of Ethics on agents? If there was a limit to the maximum number of days (90-120) of a listing, then all agents would have to be sharp on price.  The quoted prices would all be about the same, which would shift the sellers' focus to who has the best skill set to achieve a top dollar sale.
As the market enthusiasm wanes in the second half, this will matter more as the tide goes out on the high-ballers.
After months of trying, they will blame their failure on the 'market', and then push for a price reduction.  But the buyers have caught on by then, and it will take a bigger drop just to get their attention.
Everyone believes that it takes a long time to sell an expensive house.  Really?  Have you checked the stats?
The 176 NSDCC houses priced over $2,400,000 that sold in the last six months had an average DOM of 80 days, and a median DOM of 58 days!
Let's compete on a level playing field and see who wins!
Save