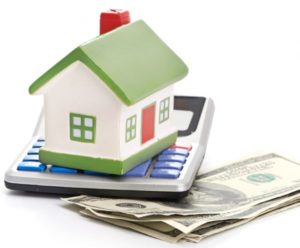 Mortgage rates dropped some more today, now around 3.25%:
http://www.mortgagenewsdaily.com/consumer_rates/633676.aspx
Over the weekend, I spoke with a client who purchased his home five years ago, and has a 4.0% mortgage rate now on a loan amount of $315,000.  If he were to refinance, his savings would be roughly $200 per month.
Is it worth it?
It might be worth it if he took out some extra money to buy another house!
Is it worth it to refinance just to lower your payment?  If you found a $200 bill on the ground, you'd pick it up, right?  If the extra $200 per month would change your lifestyle, then do it.
But I pointed out that he only has 25 years left on his existing loan, and that getting a new 30-year mortgage would add five years of payments if you kept the home for the duration.
The $200 per month savings times 25 years = $60,000 savings.  But adding the extra five years means an extra $120,000 in payments (the new payment is about $2,000 per month).
What if you take the new loan and save the $200 per month for 25 years, and then pay off the balance? We looked it up on an amortization schedule, and the balance on the new loan after 25 years was $77,000.
Bankers always win – you may save the $200 per month, but if you kept the home for the duration, it will cost you more in the end.
You need to do a cash-out refinance and spend the money on something worthwhile (like another house!!!), or have the savings be enough to improve your lifestyle.  The last survey showed that the average ownership is now 20 years, so don't take for granted that you will ever sell this house – no matter how much I try to convince you! 😆