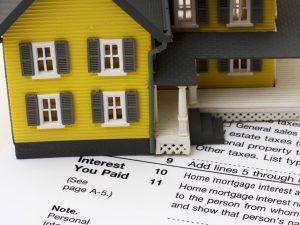 This has my vote for the worst real estate article of the year:
http://www.realestateeconomywatch.com/2016/06/new-study-abolishing-the-mortgage-interest-deduction-would-lower-house-prices-by-nearly-20-percent/
Three Belgian economists have shown the world that they know how to work a calculator.  They concluded that if the mortgage-interest deduction went away, homes would be selling for 20% less.
They didn't talk to any buyers…..they didn't talk to any realtors…..and they sure didn't talk to any home sellers.
There is more to it than that!
 The benefit of the mortgage-interest deduction has been minimized by record low rates.
 There are many other reasons to buy a home besides the MID.
 Sellers will wait to get their price.
The MID is icing on the cake for home buyers.  It doesn't impact their ability to get a mortgage, and if the if the government takes back a tax deduction, it's not going to stop families from wanting to have a place of their own.
Don't be surprised if you see this article flashed around by NAR types who want to keep their lobbyists employed.