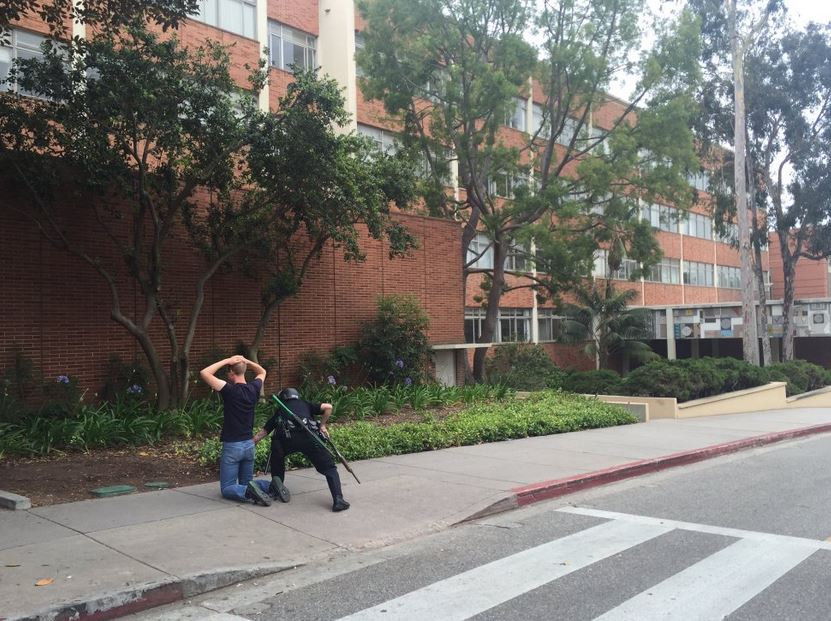 As most of you know, our youngest daughter is wrapping up her freshman year at UCLA.  Today, we were faced with the nightmare that comes with being a parent these days – a madman had taken over the campus.
Thanks to BruinAlert, the entire campus was shutdown within minutes, and Natalie was locked down with four staff people and about 50 dance students in a classroom near Royce Hall.  We communicated freely by text, and the immediate threat seemed to be manageable.
But the uncertainty over the next 2.5 hours was harrowing, to say the least.  At one point, Natalie heard there were four shooters who left the Engineering building and were heading for Sorority Row.
Hundreds of warriors converged into Westwood within 1-2 hours to stop a threat, for which I am thankful.  But in this case, the threat was over before they arrived, shouldn't they have a proper response for that too?
Natalie's response to me texting her that the police chief had declared the campus safe?
"Dope I'm getting food"
The next generation is getting an education alright.