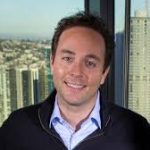 Realtors are attempting to mount a challenge to the Zillow dominance.  The Broker Public Portal announced yesterday that they are partnering with HomeSnap to develop a new portal, and the National Association of Realtors has pledged $12 million to fund Upstream, a national MLS thingy.
They throw around words like "revolutionary" and "game-changing", and in the meantime Zillow is running away from the field.  Until the realtor efforts start spending millions on crisp, concise advertising that makes a difference, there is no chance of them catching up – even if they can find a smug, cocky CEO like Spence:

http://www.cnbc.com/2016/05/18/zillow-ceo-heres-why-we-are-killing-it.html
After spending the last two years in the doghouse, online real estate player Zillow Group has bounced back, up more than 11 percent this year.
More people now type the word "Zillow" into Google than the words "real estate," Zillow's CEO Spencer Rascoff told Jim Cramer on Wednesday.
Zillow's database features over 110 million profiles of U.S. homes, and generates revenues through advertising subscriptions aimed at real estate professionals, mortgage lenders and brand advertisers.
Rascoff attributed the success of his to the wide array of brands it covers, which include Zillow, Trulia, StreetEasy, Hotpads and Naked Apartments.
"The combination of that audience across all those brands are the reason that we are killing it," Rascoff said.