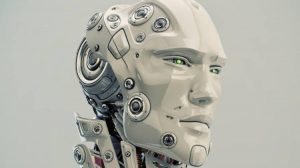 Who do you think will implement robots first – NAR or Zillow?
http://www.bizjournals.com/denver/news/2016/05/11/computerized-robot-beats-human-real-estatebrokers.html
What will be more helpful to a home buyer when trying to select a house? A seasoned real estate broker or a computerized residential real estate robotic algorithm?
According to a recent test in Denver, the robot beat the humans in providing more homes preferred by the buyer.
The test was conducted by QValue, a Denver automated valuation model for the real estate industry created by Creed Smith and publicized in Inman News.
During the test last month, the recommendations of three Denver real estate professional brokers were compared with the homes recommended by the computerized algorithm. The recommendations were then ranked by the "buyer," (who in this case was played by John Rebchook, formerly the real estate editor of the Rocky Mountain News who now runs the DenverRealEstateWatch.com site).
The robot beat the humans in the test, according to Smith.
"The algorithm's recommendations consistently placed two homes within the top three buyer choices each day, and placed as the buyer's number one favorite home every time all three days. This tells me the algorithm can indeed suggest homes based on emotionally triggering qualities buyers desire (qualitative criteria)," Smith said in a statement.
The test didn't factor in other myriad other responsibilities offered by real estate brokers, such as drawing up real estate contracts and other duties.