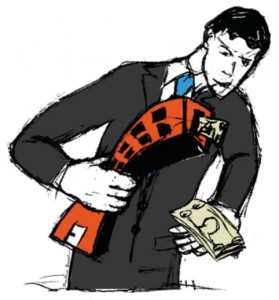 Do you wonder why the lower-end markets are so hot?
I spoke to a potential buyer yesterday who said he wanted to buy because his rent was so high.  He is paying $2,100 per month to rent a 2br apartment in Shadowridge.
He has lived there for less than a year, and the landlord just gave him notice that they are already raising it to $2,400 per month!
Are you kidding? $2,400 per month for a 2br apartment in Vista???
Here are the median monthly house rentals being advertised in the MLS:
Carlsbad: $4,495
Encinitas: $4,500
Carmel Valley: $4,600
Del Mar/SB: $6,400
La Jolla: $8,800
Rancho Santa Fe: $10,250
The landlords will have to endure more turnover, more repairs, and more all-around hassle as they keep pushing rents higher, but they will keep a fire lit under any tenants who can find a way to buy!
These higher rents should keep the lower-end of each market hopping!