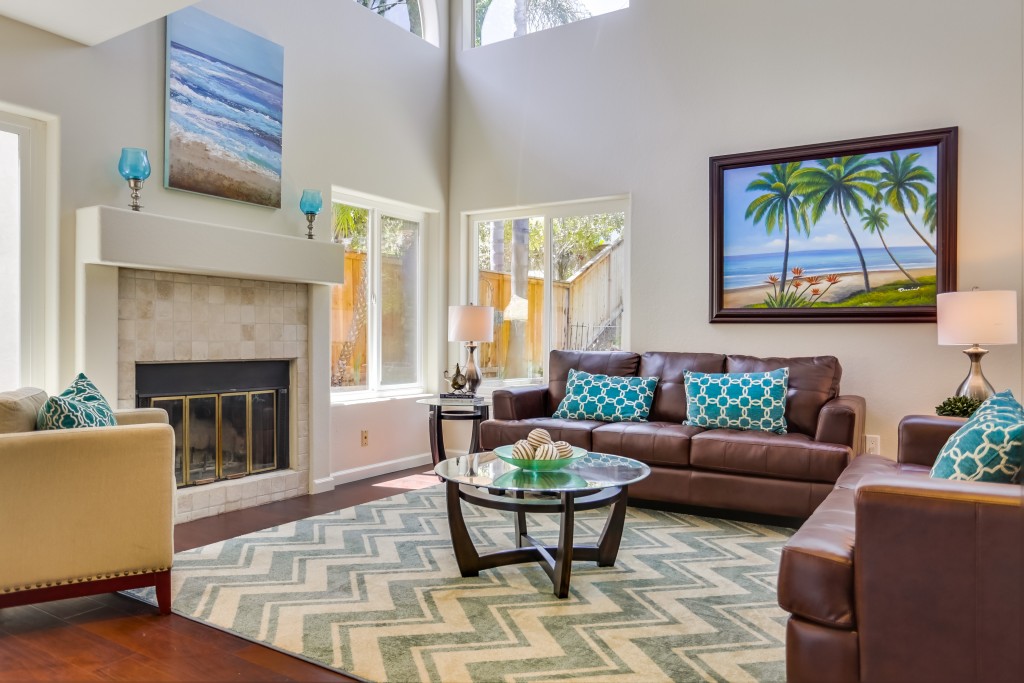 A professionally-staged home probably makes buyers feel a twinge of misrepresentation, but all the more reason to get good help!
http://www.cnbc.com/2016/04/14/setting-the-stage-to-sell-your-home.html
Ask most real estate agents and they'll tell you that the toughest conversations they have with their sellers are about price and presentation. But let's put price aside and talk decor.
Everyone is his or her own Martha Stewart, and who wouldn't want to see beautiful pictures of our loved ones on the mantel? Answer: potential buyers. They don't want to see your babies, your knickknacks, your artwork or even those adorable macramé potholders you and your daughter made that rainy afternoon a decade ago.
Savvy real estate agents will tell sellers to clean up, clean out and put away most personal items. The idea is that house hunters should be able to picture themselves — and not you — in your house. Odd artwork, even though it's not staying, is off-putting.
That is why, in a market where picky buyers want move-in ready real estate, staging is becoming more and more the rule.
Staged homes spend half as much time on the market than non-staged homes, according to Coldwell Banker Real Estate.. What's more, those staged homes on average sell for more than 6 percent above asking price.
The seller "gets probably 10 times what they put into it," according to Mary Lynn White, a real estate agent with Evers & Co. in the Washington, D.C., area. "I call it aspirational selling," she added. "Buyers think they're going to live the way the house is set up."
The staging is actually more for the pictures than for the people walking through the home. That is because the vast majority of buyers search online and scan the interiors of homes they want to visit. A good set of pictures will draw more buyers, and those pictures should show pretty and pristine spaces.
Read full article here:
http://www.cnbc.com/2016/04/14/setting-the-stage-to-sell-your-home.html