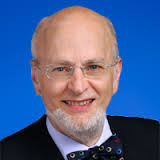 Yesterday another one of the more famous ivory-tower guys made an interesting statement:
"The low inventory of homes for sale — currently about a five-month supply — means that would-be sellers seeking to trade up are having a hard time finding a new, larger home," said David Blitzer, managing director and chairman of the index committee at S&P Dow Jones Indices.
As is the case with most of these random quotes, there is no reference cited for the comment.  He's just making stuff up.
Sellers who are 'seeking to trade up' are having the easier time of it, and the inventory gets more bloated the higher you go.
It is the potential sellers who are thinking of moving DOWN that are reluctant to enter the market.  Why?
It is brutal trying to move down comfortably, especially if you want to use the proceeds from the sale of your more-expensive home!
The lower you go, the hotter it gets!
Here are today's 2016 stats for NSDCC houses (La Jolla to Carlsbad):
| | | |
| --- | --- | --- |
| Category | Under-$1,400,000 | Over-$1,400,000 |
| Active Listings | 238 | 697 |
| Pending Listings | 259 | 163 |
| Sold in 2016 | 348 | 172 |
| Solds Avg Days on Market | 45 | 57 |
| SP:LP | 97.6% | 93.9% |
The $1,400,000 mark is what we've seen to be the max sweet spot for the hottest markets. Below that price today, there are more pendings that actives!
Can we put to rest the old adage that it takes longer to sell the more-expensive homes in this hyper-era?  On average, we're talking 12 more days, yet how many high-enders do you see languishing on the market for months or years just thinking that it takes more time?
Blitzy and other ivory-tower types should plug in – has there ever been a better time to move up?  Jumbo rates are below conforming rates, there are more houses for sale and the pace is slower.  It's a great time to buy up!