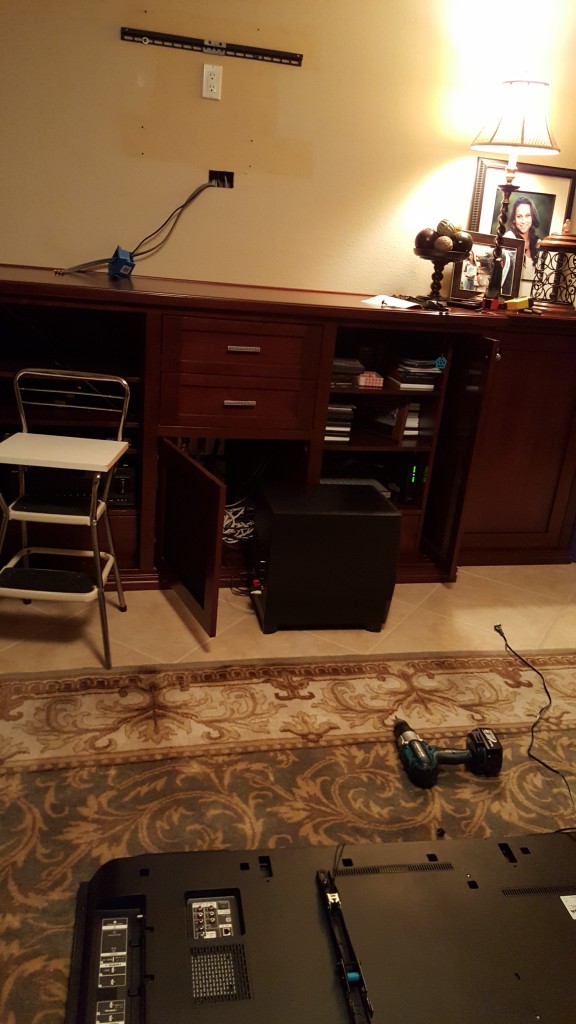 We got a new TV for the Super Bowl for free, paid for by American Express points. I set it up temporarily for the game, and now a month later it's about time I throw it on the wall in place of the old one.
I guessed maybe 30 minutes to install.
Five hours later, this is as far as I've gotten. New wires fished through the wall, and hoping to get away with half a bracket. But as I got close to hanging the TV, it became apparent that the wire hole at the bottom would not be covered, plus wifey's idea of painting the wall first ended up being clairvoyant.
I'm glad I don't watch much TV!
Get Good Help!