Zillow has come out with their analysis of when the best time to list a house in each metro area.  I scoffed at the accuracy factor in my video, but Zillow is large enough that the headline is all that matters – and people like to hear a date that confirms their belief.
San Diego is one of the warm-weather states that has an earlier start, and the last two weeks of March are the ideal time here to sell for a whopping 1% more!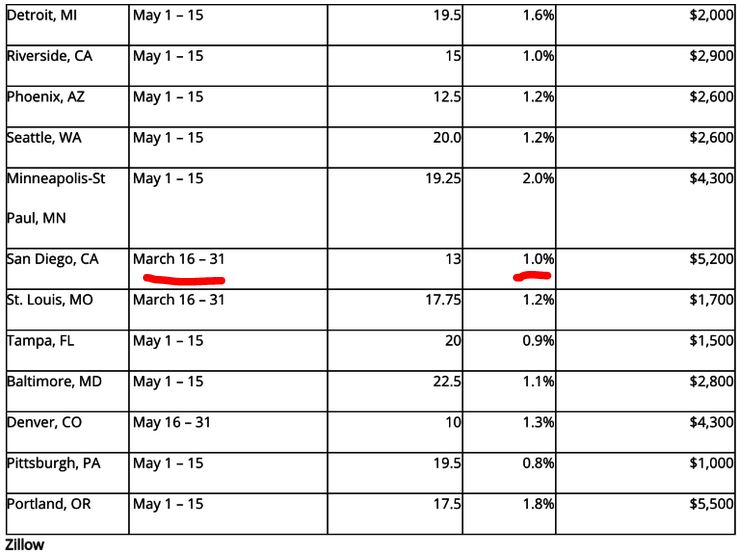 It probably doesn't matter when or how much, or even how accurate.  It sounds like good advice, and it coincides with expectations.  If potential sellers go along, we should see a healthy dose of new inventory over the next 30 days!
http://www.inman.com/2016/03/03/zillow-estimating-best-time-list-properties/