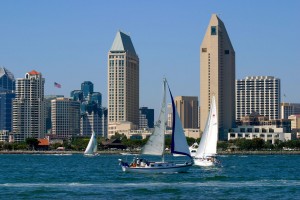 The GSDAR is still suing their fellow realtor associations in town over MLS data syndication.  But that didn't get in the way of them forging an agreement with this outside company to promote pocket listings.
But I don't think they understand the 'pre-market' listings.  Realtors who 'pocket' their listings are looking for their own buyers. If they are going to share them with fellow realtors, just put them on the regular MLS. 
If any agent uses this new system as a private club to promote their Coming Soon listings only to their buddies – and are willing to cut a deal prior to MLS submission – it shouldn't take long for them to get sued for breaching their fiduciary duty to their seller.  The evidence will be everywhere!
I'm all for the international initiatives, and hopefully that will be the main thrust of this partnership. But it sounds like GSDAR is trying to set up their own MLS too.

VANCOUVER, BC–(Marketwired – March 01, 2016) –  RESAAS Services Inc., a cloud-based social business platform for the real estate services industry, is pleased to announce that it has signed a five year agreement with the Greater San Diego Association of REALTORS.
This agreement will allow all 12,000 member REALTORS® of SDAR, the largest real estate association in San Diego County, to share lightweight property listings with one another while providing SDAR visibility into this pre-market activity.
This is the second real estate association to take advantage of the revolutionary real-time listing sharing solution that gives member REALTORS® and the MLS themselves instant visibility into listings that are of pre-market status. In addition, the creation of a SDAR network on the RESAAS platform will allow its members to grow their international referral business and expand the exposure of their property listings.
"We pride ourselves on continually offering progressive technologies to our 12,000 members," said Michael Mercurio, CEO of the Greater San Diego Association of REALTORS®. "We see RealTimeMLS as a key addition that will allow our agents to share listings and referrals quickly and easily amongst each other. Apart from communicating about local news and listings, we are looking forward to expanding the international reach of real estate in San Diego County. We have a number of international initiatives underway and see RESAAS as a vital component in facilitating those goals."
Pre-market transactions are often difficult to track and measure, which can lead to a large percentage of sales not being recorded in the MLS records. As a result, there is incomplete sales data, making the Comparative Market Analysis (CMAs or "comps") inaccurate. The solution provided by the RESAAS platform will allow MLSs to track data more easily, in an efficient manner.
"The increase in pre-market activity has heightened the need for real estate associations and MLSs to continually enhance their value proposition for their membership," said James Hayden, VP of Enterprise Accounts. "At RESAAS, we always focus on real scenarios that are facing the real estate industry and use our technology to provide complete solutions that are implemented to benefit the entire organization at large."
Read more at: