The crew over at CL came out with their year-end report today, which included their forecast for 2016.  They consider the San Diego-Carlsbad metro area to be undervalued…..just like San Francisco and Boston(?). They also expect that prices in our area will rise 7.8% in 2016, after going up 6.7% last year: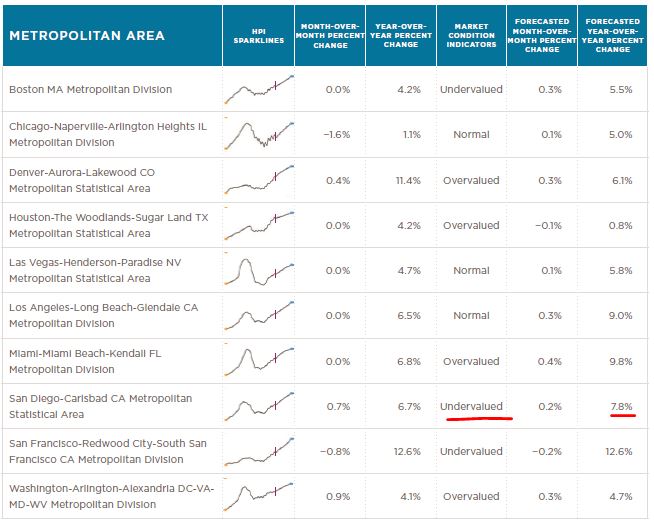 From MND:
http://www.mortgagenewsdaily.com/02022016_corelogic_hpi.asp
Once again a report on home price changes indicates that appreciation has not yet slowed.  CoreLogic issued a report on its Home Price Index for December of Tuesday which indicates a pick-up in monthly increases.
The index shows prices nationwide, including distressed sales, rose 0.8 percent from November to December compared to a 0.5 percent change from October to November. On an annual basis there was a 6.3 percent gain, the same as the November 2014 to November 2015 pace.
"Nationally, home prices have been rising at a 5 to 6 percent annual rate for more than a year," said Dr. Frank Nothaft, chief economist for CoreLogic. "However, local-market growth can vary substantially from that. Some metropolitan areas have had double-digit appreciation, such as Denver and Naples, Florida, while others have had price declines, like New Orleans and Rochester, New York."