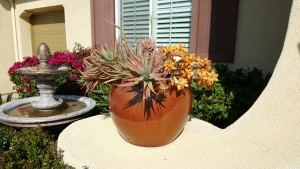 Thoughts and reactions from today's open house:
For those looking to buy a newer 4,000sf single-story house, there were ten sold in the last 12 months – in the county!  They are in remote areas – Fallbrook, Valley Center, Rimrock, Jamul, etc., and they cost about the same. It makes Santee look like the middle of town – and this is a superior view!
 Neighbors agreed that the east side of the street was the preferred location. Why? Because the east side is cooler.  The west side of the street gets the afternoon sun, and either your houses bakes for hours or you have to at least lower your blinds, which negates the benefit of having a view.
 People have been disappointed so often with homes that their expectations are low – they don't want to get their hopes up.  When they do see an impressive house or spectacular view, some folks get downright giddy – open house feels like a party!
 The price is understandable, and nobody complained – which they usually do if they don't like it.
 There were 100+ people who attended during the 11am-3pm stretch.  Many were neighbors, but they are good candidates for moving up the hill from the tract below.
 People love solar – free air conditioning!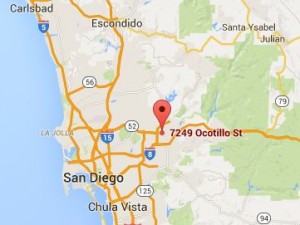 I'm not sure when it will happen, but I have confidence that this home will sell!