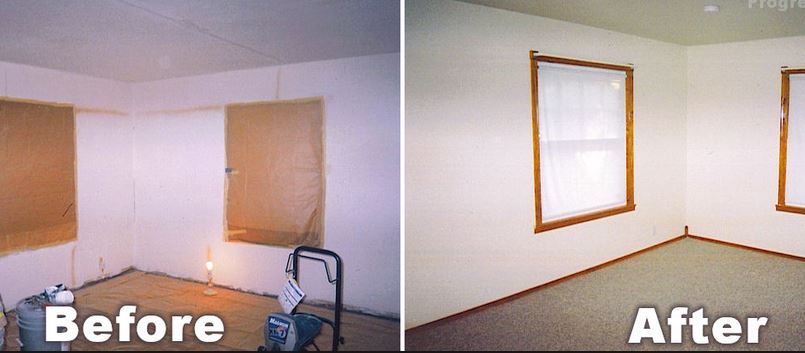 During the radio show I mentioned that in my latest survey of NSDCC sales, 42% of the home sellers had owned their home for 12 years or more.
These long-time owners grapple with improvements to sell – where do you start, and where do you stop?
I suggested beefing up the curb appeal, and new carpet and paint.
Improving the curb appeal is understandable; 1) the first impression is critical, and 2) landscaping and power-washing are quick, easy, and cheap.
But carpet and paint?  Why bother?
A common response is that sellers would rather have the buyers select their own favorites – especially with flooring, because there are so many choices.
Here's why sellers should consider spending the money:
 Any neutral color will work, and anything is better than the used-up, dingy, 12-year old look you have now.
 Buyers typically don't have great vision to see past old carpet and paint.
 Many buyers just want – or need – to move in right away, and do improvements over time.  New carpet and paint looks move-in ready.
 You'll look better than the competition.
 New carpet and paint not only look clean, they smell clean!
 You will sell faster, and for more money!
If you don't install new carpet and paint, the house will be labeled a 'fixer' in the minds of most buyers.  You will lose the buyers who can't, or won't, afford the necessary improvements (real and imagined), and those still standing will expect a discount off the sales price.
Because buyers aren't that familiar with the cost of improvements, their idea of a discount will be larger than yours!
(Here is a link to the whole radio show)