The folks at Trulia sent over their 2016 housing predictions:
http://www.trulia.com/blog/trends/2016-housing-predictions/
They had the Harris Poll conduct surveys to assist with the research.  The responses from renters were the most interesting.
It appears that the barriers to home buying are what we'd expect; the saving of down payment, and being able to afford the payments: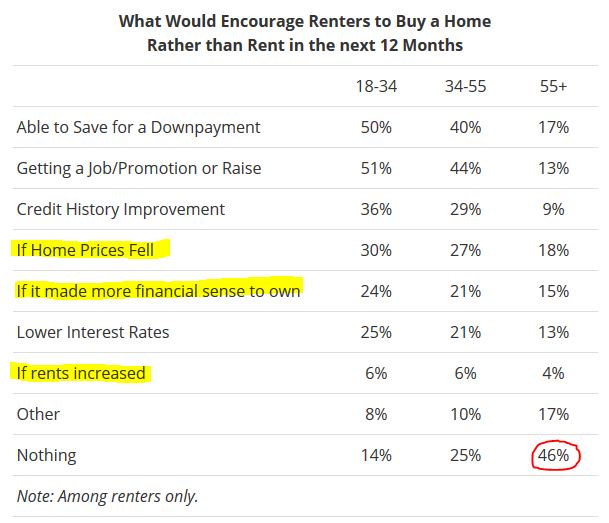 The poll suggests that most renters can't afford to buy, rather than deliberately choosing to wait it out.
Even a change in market forces (lower prices/higher rents – in yellow) probably won't make much difference, plus a large segment of the older population have already checked out altogether (in red).